Sponsors
SELECT 
									Account.Name,
									Booth_Number__c,
									Exhibitor_Company_Name__c,
									Exhibitor_Description__c,
									Exhibitor_Street__c,
									Exhibitor_City__c,
									Exhibitor_State_Province__c,
									Exhibitor_Zip_Code__c,
									Exhibitor_Country__c,
									Exhibitor_Address__c,
									Exhibitor_Website__c,
									Exhibitor_Phone__c,
									Primary_Contact__c,
									Primary_Contact__r.FirstName,
									Primary_Contact__r.LastName,
									Primary_Contact__r.Email,
									Primary_Contact__r.Alternate_Email__c,
									Primary_Contact__r.RecordTypeId,
									Sponsorship_Type__c,
									Opportunity_Type__c,
									(SELECT Id, Title, FileType, FileExtension, ContentSize, RecordType
										FROM CombinedAttachments
										WHERE Title LIKE '%jp%g' OR Title LIKE '%gif' OR Title LIKE '%png' OR FileType IN ('JPG','JPEG','jpeg', 'GIF', 'PNG')
										ORDER BY CreatedDate DESC LIMIT 1),
								(SELECT ContactId,
										Role,
											Contact.FirstName,
											Contact.LastName,
											Contact.Email,
											Contact.Alternate_Email__c,
											Contact.Contact_Type__c,
											Contact.RecordTypeId
										FROM OpportunityContactRoles
										WHERE (Contact.Contact_Type__c INCLUDES ('Website Contact') OR Role = 'Website Contact')
										LIMIT 1)
						FROM Opportunity
						WHERE Event__r.Id IN ('a0DC0000010qavAMAQ') AND StageName IN ('Closed Won','Closed Lost') AND Opportunity_Type__c INCLUDES ('Sponsorship','Exhibitor')
						ORDER BY Exhibitor_Company_Name__c, Account.Name
stdClass Object
(
    [totalSize] => 16
    [done] => 1
    [records] => Array
        (
            [0] => stdClass Object
                (
                    [attributes] => stdClass Object
                        (
                            [type] => Opportunity
                            [url] => /services/data/v41.0/sobjects/Opportunity/0063b00001Cfq4iAAB
                        )

                    [Account] => stdClass Object
                        (
                            [attributes] => stdClass Object
                                (
                                    [type] => Account
                                    [url] => /services/data/v41.0/sobjects/Account/001C000001kAW4AIAW
                                )

                            [Name] => Baker Hughes, a GE Company/ Bentley Nevada
                        )

                    [Booth_Number__c] => 
                    [Exhibitor_Company_Name__c] => Baker Hughes, a GE Company/ Bentley Nevada
                    [Exhibitor_Description__c] => 
                    [Exhibitor_Street__c] => 
                    [Exhibitor_City__c] => 
                    [Exhibitor_State_Province__c] => 
                    [Exhibitor_Zip_Code__c] => 
                    [Exhibitor_Country__c] => USA
                    [Exhibitor_Address__c] => 
                    [Exhibitor_Website__c] => 
                    [Exhibitor_Phone__c] => 775 215 1098
                    [Primary_Contact__c] => 0033b00002S6b9UAAR
                    [Primary_Contact__r] => stdClass Object
                        (
                            [attributes] => stdClass Object
                                (
                                    [type] => Contact
                                    [url] => /services/data/v41.0/sobjects/Contact/0033b00002S6b9UAAR
                                )

                            [FirstName] => Lanair
                            [LastName] => Baker
                            [Email] => lanair.baker@bhge.com
                            [Alternate_Email__c] => 
                            [RecordTypeId] => 01280000000AlT3AAK
                        )

                    [Sponsorship_Type__c] => 
                    [Opportunity_Type__c] => Sponsorship
                    [CombinedAttachments] => 
                    [OpportunityContactRoles] => 
                )

            [1] => stdClass Object
                (
                    [attributes] => stdClass Object
                        (
                            [type] => Opportunity
                            [url] => /services/data/v41.0/sobjects/Opportunity/0063b00001Dl9qIAAR
                        )

                    [Account] => stdClass Object
                        (
                            [attributes] => stdClass Object
                                (
                                    [type] => Account
                                    [url] => /services/data/v41.0/sobjects/Account/001C000001NOFX7IAP
                                )

                            [Name] => Donaldson Company Inc
                        )

                    [Booth_Number__c] => 
                    [Exhibitor_Company_Name__c] => Donaldson Company Inc
                    [Exhibitor_Description__c] => Founded in 1915, Donaldson Company is a global leader in the filtration industry with sales, manufacturing and distribution locations around the world. Donaldson's innovative filtration technologies are designed to solve complex filtration challenges and enhance customers' equipment performance.
                    [Exhibitor_Street__c] => 9250 West Bloomington Freeway
                    [Exhibitor_City__c] => Bloomington
                    [Exhibitor_State_Province__c] => MN
                    [Exhibitor_Zip_Code__c] => 55431
                    [Exhibitor_Country__c] => 
                    [Exhibitor_Address__c] => 
                    [Exhibitor_Website__c] => www.donaldson.com
                    [Exhibitor_Phone__c] => (952) 887-3131
                    [Primary_Contact__c] => 003C000001RGsgSIAT
                    [Primary_Contact__r] => stdClass Object
                        (
                            [attributes] => stdClass Object
                                (
                                    [type] => Contact
                                    [url] => /services/data/v41.0/sobjects/Contact/003C000001RGsgSIAT
                                )

                            [FirstName] => Donna
                            [LastName] => Wing
                            [Email] => donna.wing@donaldson.com
                            [Alternate_Email__c] => 
                            [RecordTypeId] => 01280000000AlT8AAK
                        )

                    [Sponsorship_Type__c] => Creative Display Sponsor
                    [Opportunity_Type__c] => Sponsorship
                    [CombinedAttachments] => stdClass Object
                        (
                            [totalSize] => 1
                            [done] => 1
                            [records] => Array
                                (
                                    [0] => stdClass Object
                                        (
                                            [attributes] => stdClass Object
                                                (
                                                    [type] => CombinedAttachment
                                                    [url] => /services/data/v41.0/sobjects/CombinedAttachment/0693b0000077ZX6AAM
                                                )

                                            [Id] => 0693b0000077ZX6AAM
                                            [Title] => Donaldson_Horizontal_3005_tag
                                            [FileType] => JPG
                                            [FileExtension] => jpg
                                            [ContentSize] => 185926
                                            [RecordType] => File
                                        )

                                )

                        )

                    [OpportunityContactRoles] => 
                )

            [2] => stdClass Object
                (
                    [attributes] => stdClass Object
                        (
                            [type] => Opportunity
                            [url] => /services/data/v41.0/sobjects/Opportunity/006C000001Cckf1IAB
                        )

                    [Account] => stdClass Object
                        (
                            [attributes] => stdClass Object
                                (
                                    [type] => Account
                                    [url] => /services/data/v41.0/sobjects/Account/001C000001lOuPSIA0
                                )

                            [Name] => Fero Labs
                        )

                    [Booth_Number__c] => 117
                    [Exhibitor_Company_Name__c] => Fero Labs
                    [Exhibitor_Description__c] => Fero Labs' white-box machine learning software is used to increase yield, reduce emissions, optimize KPIs and increase production quality of plants by leveraging readily available data.
                    [Exhibitor_Street__c] => 433 Broadway Suit 207
                    [Exhibitor_City__c] => New York
                    [Exhibitor_State_Province__c] => New York
                    [Exhibitor_Zip_Code__c] => 10013
                    [Exhibitor_Country__c] => United States
                    [Exhibitor_Address__c] => 
                    [Exhibitor_Website__c] => www.ferolabs.com
                    [Exhibitor_Phone__c] => 9176336041
                    [Primary_Contact__c] => 003C000002PDdfFIAT
                    [Primary_Contact__r] => stdClass Object
                        (
                            [attributes] => stdClass Object
                                (
                                    [type] => Contact
                                    [url] => /services/data/v41.0/sobjects/Contact/003C000002PDdfFIAT
                                )

                            [FirstName] => Pamir
                            [LastName] => Ozbay
                            [Email] => pamir@ferolabs.com
                            [Alternate_Email__c] => 
                            [RecordTypeId] => 01280000000AlT3AAK
                        )

                    [Sponsorship_Type__c] => Creative Display Sponsor
                    [Opportunity_Type__c] => Sponsorship
                    [CombinedAttachments] => stdClass Object
                        (
                            [totalSize] => 1
                            [done] => 1
                            [records] => Array
                                (
                                    [0] => stdClass Object
                                        (
                                            [attributes] => stdClass Object
                                                (
                                                    [type] => CombinedAttachment
                                                    [url] => /services/data/v41.0/sobjects/CombinedAttachment/0693b0000078fSdAAI
                                                )

                                            [Id] => 0693b0000078fSdAAI
                                            [Title] => Fero Labs
                                            [FileType] => JPG
                                            [FileExtension] => jpg
                                            [ContentSize] => 573790
                                            [RecordType] => File
                                        )

                                )

                        )

                    [OpportunityContactRoles] => 
                )

            [3] => stdClass Object
                (
                    [attributes] => stdClass Object
                        (
                            [type] => Opportunity
                            [url] => /services/data/v41.0/sobjects/Opportunity/0063b00001DUZPcAAP
                        )

                    [Account] => stdClass Object
                        (
                            [attributes] => stdClass Object
                                (
                                    [type] => Account
                                    [url] => /services/data/v41.0/sobjects/Account/001C000001UB2YYIA1
                                )

                            [Name] => GE Power Digital
                        )

                    [Booth_Number__c] => 218
                    [Exhibitor_Company_Name__c] => GE Power Digital
                    [Exhibitor_Description__c] => GE Power is a world energy leader providing equipment, solutions and services across the energy value chain from generation to consumption. Operating in more than 180 countries, our technology produces a third of the world's electricity, equips 90 percent of power transmission utilities worldwide, and our software manages more than forty percent of the world's energy. Through relentless innovation and continuous partnership with our customers, we are developing the energy technologies of the future and improving the power networks we depend on today. For more information please visit www.ge.com/power/software and follow GE Power on Twitter and on LinkedIn
                    [Exhibitor_Street__c] => 3475 Piedmont Rd NE Suite 1930
                    [Exhibitor_City__c] => Atlanta
                    [Exhibitor_State_Province__c] => GA
                    [Exhibitor_Zip_Code__c] => 30324
                    [Exhibitor_Country__c] => USA
                    [Exhibitor_Address__c] => 
                    [Exhibitor_Website__c] => www.gecapital.com
                    [Exhibitor_Phone__c] => (678) 844-4334
                    [Primary_Contact__c] => 003C000001oYRMAIA4
                    [Primary_Contact__r] => stdClass Object
                        (
                            [attributes] => stdClass Object
                                (
                                    [type] => Contact
                                    [url] => /services/data/v41.0/sobjects/Contact/003C000001oYRMAIA4
                                )

                            [FirstName] => Beth
                            [LastName] => Sneed
                            [Email] => beth.sneed@ge.com
                            [Alternate_Email__c] => 
                            [RecordTypeId] => 01280000000AlT3AAK
                        )

                    [Sponsorship_Type__c] => Gold Sponsor
                    [Opportunity_Type__c] => Sponsorship
                    [CombinedAttachments] => stdClass Object
                        (
                            [totalSize] => 1
                            [done] => 1
                            [records] => Array
                                (
                                    [0] => stdClass Object
                                        (
                                            [attributes] => stdClass Object
                                                (
                                                    [type] => CombinedAttachment
                                                    [url] => /services/data/v41.0/sobjects/CombinedAttachment/0693b0000077RBsAAM
                                                )

                                            [Id] => 0693b0000077RBsAAM
                                            [Title] => ge_monogram_primary_blue_RGB
                                            [FileType] => PNG
                                            [FileExtension] => png
                                            [ContentSize] => 186730
                                            [RecordType] => File
                                        )

                                )

                        )

                    [OpportunityContactRoles] => 
                )

            [4] => stdClass Object
                (
                    [attributes] => stdClass Object
                        (
                            [type] => Opportunity
                            [url] => /services/data/v41.0/sobjects/Opportunity/0063b00001DlhHnAAJ
                        )

                    [Account] => stdClass Object
                        (
                            [attributes] => stdClass Object
                                (
                                    [type] => Account
                                    [url] => /services/data/v41.0/sobjects/Account/0018000000RkTt0AAF
                                )

                            [Name] => Georgia-Pacific
                        )

                    [Booth_Number__c] => 
                    [Exhibitor_Company_Name__c] => Georgia-Pacific
                    [Exhibitor_Description__c] => Georgia-Pacific is one of the world's leading makers of tissue, pulp, paper, packaging, building products and related chemicals. Our products are part of everyday life. While they fill a diverse range of home commercial and industrial needs, they have one thing in common: they're all made to high standards of quality and safety.
                    [Exhibitor_Street__c] => 889 West Seven Mile Road
                    [Exhibitor_City__c] => Pamplico
                    [Exhibitor_State_Province__c] => SC
                    [Exhibitor_Zip_Code__c] => 29583
                    [Exhibitor_Country__c] => USA
                    [Exhibitor_Address__c] => 
                    [Exhibitor_Website__c] => https://www.gp.com/
                    [Exhibitor_Phone__c] => 14043165322
                    [Primary_Contact__c] => 0033b00002SqtSEAAZ
                    [Primary_Contact__r] => stdClass Object
                        (
                            [attributes] => stdClass Object
                                (
                                    [type] => Contact
                                    [url] => /services/data/v41.0/sobjects/Contact/0033b00002SqtSEAAZ
                                )

                            [FirstName] => Ron
                            [LastName] => Norris
                            [Email] => ron.norris@gapac.com
                            [Alternate_Email__c] => 
                            [RecordTypeId] => 012C0000000MZeYIAW
                        )

                    [Sponsorship_Type__c] => Host CPI Sponsor
                    [Opportunity_Type__c] => Sponsorship
                    [CombinedAttachments] => stdClass Object
                        (
                            [totalSize] => 1
                            [done] => 1
                            [records] => Array
                                (
                                    [0] => stdClass Object
                                        (
                                            [attributes] => stdClass Object
                                                (
                                                    [type] => CombinedAttachment
                                                    [url] => /services/data/v41.0/sobjects/CombinedAttachment/0693b0000078pC6AAI
                                                )

                                            [Id] => 0693b0000078pC6AAI
                                            [Title] => GP-logo_stacked
                                            [FileType] => JPG
                                            [FileExtension] => jpg
                                            [ContentSize] => 621153
                                            [RecordType] => File
                                        )

                                )

                        )

                    [OpportunityContactRoles] => 
                )

            [5] => stdClass Object
                (
                    [attributes] => stdClass Object
                        (
                            [type] => Opportunity
                            [url] => /services/data/v41.0/sobjects/Opportunity/0063b00001DUYygAAH
                        )

                    [Account] => stdClass Object
                        (
                            [attributes] => stdClass Object
                                (
                                    [type] => Account
                                    [url] => /services/data/v41.0/sobjects/Account/001C000001cBTBCIA4
                                )

                            [Name] => Honeywell Connected Plant
                        )

                    [Booth_Number__c] => 
                    [Exhibitor_Company_Name__c] => Honeywell Connected Plant
                    [Exhibitor_Description__c] => 
                    [Exhibitor_Street__c] => 
                    [Exhibitor_City__c] => 
                    [Exhibitor_State_Province__c] => 
                    [Exhibitor_Zip_Code__c] => 
                    [Exhibitor_Country__c] => 
                    [Exhibitor_Address__c] => 
                    [Exhibitor_Website__c] => 
                    [Exhibitor_Phone__c] => 
                    [Primary_Contact__c] => 0033b00002S6D4lAAF
                    [Primary_Contact__r] => stdClass Object
                        (
                            [attributes] => stdClass Object
                                (
                                    [type] => Contact
                                    [url] => /services/data/v41.0/sobjects/Contact/0033b00002S6D4lAAF
                                )

                            [FirstName] => Hari
                            [LastName] => Gopalakrishna
                            [Email] => hari.gopalakrishna@honeywell.com
                            [Alternate_Email__c] => 
                            [RecordTypeId] => 01280000000AlT3AAK
                        )

                    [Sponsorship_Type__c] => 
                    [Opportunity_Type__c] => Sponsorship
                    [CombinedAttachments] => 
                    [OpportunityContactRoles] => 
                )

            [6] => stdClass Object
                (
                    [attributes] => stdClass Object
                        (
                            [type] => Opportunity
                            [url] => /services/data/v41.0/sobjects/Opportunity/0063b00001DUn9sAAD
                        )

                    [Account] => stdClass Object
                        (
                            [attributes] => stdClass Object
                                (
                                    [type] => Account
                                    [url] => /services/data/v41.0/sobjects/Account/001C000001cBTBCIA4
                                )

                            [Name] => Honeywell Connected Plant
                        )

                    [Booth_Number__c] => 106
                    [Exhibitor_Company_Name__c] => Honeywell Connected Plant
                    [Exhibitor_Description__c] => Honeywell (www.honeywell.com) is a Fortune 100 technology company that delivers industry specific solutions that include aerospace products and services; control technologies for buildings and industry; and performance materials globally. Our technologies help everything from aircraft, buildings, manufacturing plants, supply chains, and workers become more connected to make our world smarter, safer, and more sustainable.  For more about Honeywell Forge, please visit: https://www.honeywell.com/en-us/honeywell-forge/our-solutions
                    [Exhibitor_Street__c] => 
                    [Exhibitor_City__c] => 
                    [Exhibitor_State_Province__c] => 
                    [Exhibitor_Zip_Code__c] => 
                    [Exhibitor_Country__c] => 
                    [Exhibitor_Address__c] => 
                    [Exhibitor_Website__c] => www.honeywell.com
                    [Exhibitor_Phone__c] => 
                    [Primary_Contact__c] => 003C000002OA7UXIA1
                    [Primary_Contact__r] => stdClass Object
                        (
                            [attributes] => stdClass Object
                                (
                                    [type] => Contact
                                    [url] => /services/data/v41.0/sobjects/Contact/003C000002OA7UXIA1
                                )

                            [FirstName] => Courtney
                            [LastName] => Laframboise
                            [Email] => courtney.laframboise@honeywell.com
                            [Alternate_Email__c] => 
                            [RecordTypeId] => 01280000000AlT3AAK
                        )

                    [Sponsorship_Type__c] => Gold Sponsor
                    [Opportunity_Type__c] => Sponsorship
                    [CombinedAttachments] => stdClass Object
                        (
                            [totalSize] => 1
                            [done] => 1
                            [records] => Array
                                (
                                    [0] => stdClass Object
                                        (
                                            [attributes] => stdClass Object
                                                (
                                                    [type] => CombinedAttachment
                                                    [url] => /services/data/v41.0/sobjects/CombinedAttachment/0693b0000077mivAAA
                                                )

                                            [Id] => 0693b0000077mivAAA
                                            [Title] => Honeywell_Logo_RGB_Red
                                            [FileType] => PNG
                                            [FileExtension] => png
                                            [ContentSize] => 19778
                                            [RecordType] => File
                                        )

                                )

                        )

                    [OpportunityContactRoles] => 
                )

            [7] => stdClass Object
                (
                    [attributes] => stdClass Object
                        (
                            [type] => Opportunity
                            [url] => /services/data/v41.0/sobjects/Opportunity/0063b00001DUVG5AAP
                        )

                    [Account] => stdClass Object
                        (
                            [attributes] => stdClass Object
                                (
                                    [type] => Account
                                    [url] => /services/data/v41.0/sobjects/Account/0018000000P8mL8AAJ
                                )

                            [Name] => Hydro, Inc
                        )

                    [Booth_Number__c] => 116
                    [Exhibitor_Company_Name__c] => Hydro, Inc
                    [Exhibitor_Description__c] => Hydro, the largest independent pump rebuilder in North America, provides engineering solutions and value added services to improve equipment reliability, extend equipment life and reduce overall life cycle costs
                    [Exhibitor_Street__c] => 834 West Madison Street
                    [Exhibitor_City__c] => Chicago
                    [Exhibitor_State_Province__c] => IL
                    [Exhibitor_Zip_Code__c] => 60607
                    [Exhibitor_Country__c] => USA
                    [Exhibitor_Address__c] => 
                    [Exhibitor_Website__c] => http://www.hydroinc.com/
                    [Exhibitor_Phone__c] => 312-334-6343
                    [Primary_Contact__c] => 0038000000gZeKNAA0
                    [Primary_Contact__r] => stdClass Object
                        (
                            [attributes] => stdClass Object
                                (
                                    [type] => Contact
                                    [url] => /services/data/v41.0/sobjects/Contact/0038000000gZeKNAA0
                                )

                            [FirstName] => Lisa
                            [LastName] => Koziol
                            [Email] => lkoziol@hydroinc.com
                            [Alternate_Email__c] => 
                            [RecordTypeId] => 01280000000AlT3AAK
                        )

                    [Sponsorship_Type__c] => Creative Display Sponsor
                    [Opportunity_Type__c] => Sponsorship
                    [CombinedAttachments] => stdClass Object
                        (
                            [totalSize] => 1
                            [done] => 1
                            [records] => Array
                                (
                                    [0] => stdClass Object
                                        (
                                            [attributes] => stdClass Object
                                                (
                                                    [type] => CombinedAttachment
                                                    [url] => /services/data/v41.0/sobjects/CombinedAttachment/0693b0000078fSsAAI
                                                )

                                            [Id] => 0693b0000078fSsAAI
                                            [Title] => HYDRO_Logo_Vector_CMYK
                                            [FileType] => PNG
                                            [FileExtension] => png
                                            [ContentSize] => 33686
                                            [RecordType] => File
                                        )

                                )

                        )

                    [OpportunityContactRoles] => 
                )

            [8] => stdClass Object
                (
                    [attributes] => stdClass Object
                        (
                            [type] => Opportunity
                            [url] => /services/data/v41.0/sobjects/Opportunity/0063b00001DUPkWAAX
                        )

                    [Account] => stdClass Object
                        (
                            [attributes] => stdClass Object
                                (
                                    [type] => Account
                                    [url] => /services/data/v41.0/sobjects/Account/0018000000dgmfDAAQ
                                )

                            [Name] => Krohne, Inc.
                        )

                    [Booth_Number__c] => 108
                    [Exhibitor_Company_Name__c] => Krohne, Inc.
                    [Exhibitor_Description__c] => KROHNE is a technology leader in the world of measuring instruments for the process industries. KROHNE focuses on producing the most innovative, accurate, reliable and cost-effective solutions for its customers.
                    [Exhibitor_Street__c] => 55 Cherry Hill Drive
                    [Exhibitor_City__c] => Beverly
                    [Exhibitor_State_Province__c] => Massachusetts
                    [Exhibitor_Zip_Code__c] => 01915
                    [Exhibitor_Country__c] => United States
                    [Exhibitor_Address__c] => 
                    [Exhibitor_Website__c] => www.krohne.com
                    [Exhibitor_Phone__c] => (800) 356-9464
                    [Primary_Contact__c] => 0038000000r0efYAAQ
                    [Primary_Contact__r] => stdClass Object
                        (
                            [attributes] => stdClass Object
                                (
                                    [type] => Contact
                                    [url] => /services/data/v41.0/sobjects/Contact/0038000000r0efYAAQ
                                )

                            [FirstName] => Joseph
                            [LastName] => Incontri
                            [Email] => j.incontri@krohne.com
                            [Alternate_Email__c] => 
                            [RecordTypeId] => 01280000000AlT3AAK
                        )

                    [Sponsorship_Type__c] => Creative Display Sponsor
                    [Opportunity_Type__c] => Sponsorship
                    [CombinedAttachments] => stdClass Object
                        (
                            [totalSize] => 1
                            [done] => 1
                            [records] => Array
                                (
                                    [0] => stdClass Object
                                        (
                                            [attributes] => stdClass Object
                                                (
                                                    [type] => CombinedAttachment
                                                    [url] => /services/data/v41.0/sobjects/CombinedAttachment/0693b0000077RJwAAM
                                                )

                                            [Id] => 0693b0000077RJwAAM
                                            [Title] => KROHNE_Logo-blue_Claim_RGB_3D (2)
                                            [FileType] => JPG
                                            [FileExtension] => jpg
                                            [ContentSize] => 600603
                                            [RecordType] => File
                                        )

                                )

                        )

                    [OpportunityContactRoles] => 
                )

            [9] => stdClass Object
                (
                    [attributes] => stdClass Object
                        (
                            [type] => Opportunity
                            [url] => /services/data/v41.0/sobjects/Opportunity/0063b00001DlC7CAAV
                        )

                    [Account] => stdClass Object
                        (
                            [attributes] => stdClass Object
                                (
                                    [type] => Account
                                    [url] => /services/data/v41.0/sobjects/Account/001C000001eWEJlIAO
                                )

                            [Name] => Mobideo
                        )

                    [Booth_Number__c] => 207
                    [Exhibitor_Company_Name__c] => Mobideo
                    [Exhibitor_Description__c] => Mobideo's Industrial Workforce Management platform digitalizes complex and collaborative work processes, focused on owner operators in asset intensive industries to enable managers to gain real-time visibility and dramatically improve manageability.
                    [Exhibitor_Street__c] => 5100 Westheimer, Ste 200
                    [Exhibitor_City__c] => Houston
                    [Exhibitor_State_Province__c] => Texas
                    [Exhibitor_Zip_Code__c] => 
                    [Exhibitor_Country__c] => United States
                    [Exhibitor_Address__c] => 
                    [Exhibitor_Website__c] => 
                    [Exhibitor_Phone__c] => (713) 588-4410
                    [Primary_Contact__c] => 003C000002EIIXtIAP
                    [Primary_Contact__r] => stdClass Object
                        (
                            [attributes] => stdClass Object
                                (
                                    [type] => Contact
                                    [url] => /services/data/v41.0/sobjects/Contact/003C000002EIIXtIAP
                                )

                            [FirstName] => Whitney
                            [LastName] => Flora
                            [Email] => whitney.flora@mobideo.com
                            [Alternate_Email__c] => 
                            [RecordTypeId] => 01280000000AlT3AAK
                        )

                    [Sponsorship_Type__c] => 
                    [Opportunity_Type__c] => Sponsorship
                    [CombinedAttachments] => 
                    [OpportunityContactRoles] => 
                )

            [10] => stdClass Object
                (
                    [attributes] => stdClass Object
                        (
                            [type] => Opportunity
                            [url] => /services/data/v41.0/sobjects/Opportunity/0063b00001Dm4bwAAB
                        )

                    [Account] => stdClass Object
                        (
                            [attributes] => stdClass Object
                                (
                                    [type] => Account
                                    [url] => /services/data/v41.0/sobjects/Account/0018000000lwkxmAAA
                                )

                            [Name] => North American Dismantling Corp
                        )

                    [Booth_Number__c] => 110
                    [Exhibitor_Company_Name__c] => North American Dismantling Corp
                    [Exhibitor_Description__c] => North American Dismantling Corp is a leading nationwide demolition contractor specializing in heavy industrial demolition, commercial building strip outs, power plant dismantling, asset recovery, critical lift/pick, and environmental remediation.
                    [Exhibitor_Street__c] => 384 Lake Nepessing Road
                    [Exhibitor_City__c] => Lapeer
                    [Exhibitor_State_Province__c] => MI
                    [Exhibitor_Zip_Code__c] => 48446
                    [Exhibitor_Country__c] => USA
                    [Exhibitor_Address__c] => 
                    [Exhibitor_Website__c] => www.nadc1.com
                    [Exhibitor_Phone__c] => 8106642888
                    [Primary_Contact__c] => 003C000001KZ73vIAD
                    [Primary_Contact__r] => stdClass Object
                        (
                            [attributes] => stdClass Object
                                (
                                    [type] => Contact
                                    [url] => /services/data/v41.0/sobjects/Contact/003C000001KZ73vIAD
                                )

                            [FirstName] => Vic
                            [LastName] => Chappel
                            [Email] => vchappel@nadc1.com
                            [Alternate_Email__c] => 
                            [RecordTypeId] => 01280000000AlT3AAK
                        )

                    [Sponsorship_Type__c] => Creative Display Sponsor
                    [Opportunity_Type__c] => Sponsorship
                    [CombinedAttachments] => stdClass Object
                        (
                            [totalSize] => 1
                            [done] => 1
                            [records] => Array
                                (
                                    [0] => stdClass Object
                                        (
                                            [attributes] => stdClass Object
                                                (
                                                    [type] => CombinedAttachment
                                                    [url] => /services/data/v41.0/sobjects/CombinedAttachment/0693b0000078tk7AAA
                                                )

                                            [Id] => 0693b0000078tk7AAA
                                            [Title] => NADC Logo with Tagline Master
                                            [FileType] => PNG
                                            [FileExtension] => png
                                            [ContentSize] => 52474
                                            [RecordType] => File
                                        )

                                )

                        )

                    [OpportunityContactRoles] => 
                )

            [11] => stdClass Object
                (
                    [attributes] => stdClass Object
                        (
                            [type] => Opportunity
                            [url] => /services/data/v41.0/sobjects/Opportunity/006C000001CcgTeIAJ
                        )

                    [Account] => stdClass Object
                        (
                            [attributes] => stdClass Object
                                (
                                    [type] => Account
                                    [url] => /services/data/v41.0/sobjects/Account/001C000001fgc7xIAA
                                )

                            [Name] => Seeq Corporation
                        )

                    [Booth_Number__c] => 107
                    [Exhibitor_Company_Name__c] => Seeq
                    [Exhibitor_Description__c] => Seeq® applications empower engineers, teams, and managers to get more value out of their process data, speeding the time from insight to action and improving production and business outcomes.
                    [Exhibitor_Street__c] => 1301 2nd Avenue, Suite 2850
                    [Exhibitor_City__c] => Seattle
                    [Exhibitor_State_Province__c] => Washington
                    [Exhibitor_Zip_Code__c] => 98101
                    [Exhibitor_Country__c] => United States
                    [Exhibitor_Address__c] => 
                    [Exhibitor_Website__c] => www.seeq.com
                    [Exhibitor_Phone__c] => (206) 801-9339
                    [Primary_Contact__c] => 003C000002GtKaqIAF
                    [Primary_Contact__r] => stdClass Object
                        (
                            [attributes] => stdClass Object
                                (
                                    [type] => Contact
                                    [url] => /services/data/v41.0/sobjects/Contact/003C000002GtKaqIAF
                                )

                            [FirstName] => Jennifer
                            [LastName] => Bentzel
                            [Email] => jennifer.bentzel@seeq.com
                            [Alternate_Email__c] => 
                            [RecordTypeId] => 01280000000AlT3AAK
                        )

                    [Sponsorship_Type__c] => Gold Sponsor
                    [Opportunity_Type__c] => Sponsorship
                    [CombinedAttachments] => stdClass Object
                        (
                            [totalSize] => 1
                            [done] => 1
                            [records] => Array
                                (
                                    [0] => stdClass Object
                                        (
                                            [attributes] => stdClass Object
                                                (
                                                    [type] => CombinedAttachment
                                                    [url] => /services/data/v41.0/sobjects/CombinedAttachment/0693b0000077RI5AAM
                                                )

                                            [Id] => 0693b0000077RI5AAM
                                            [Title] => Seeq-Logo-Registered-Color (2)
                                            [FileType] => JPG
                                            [FileExtension] => jpg
                                            [ContentSize] => 596440
                                            [RecordType] => File
                                        )

                                )

                        )

                    [OpportunityContactRoles] => 
                )

            [12] => stdClass Object
                (
                    [attributes] => stdClass Object
                        (
                            [type] => Opportunity
                            [url] => /services/data/v41.0/sobjects/Opportunity/0063b00001DlDzEAAV
                        )

                    [Account] => stdClass Object
                        (
                            [attributes] => stdClass Object
                                (
                                    [type] => Account
                                    [url] => /services/data/v41.0/sobjects/Account/001C000001dfyg7IAA
                                )

                            [Name] => Southern Company
                        )

                    [Booth_Number__c] => 
                    [Exhibitor_Company_Name__c] => Southern Company
                    [Exhibitor_Description__c] => Southern Company is a leading energy company serving 9 million customers through our subsidiaries. We provide clean, safe, reliable and affordable energy through electric operating companies in three states, natural gas distribution companies in four states, a competitive generation company serving wholesale customers across America, a leading distributed energy infrastructure company, a fiber optics network and telecommunications services.
                    [Exhibitor_Street__c] => 3535 Colonnade Parkway
                    [Exhibitor_City__c] => Birmingham
                    [Exhibitor_State_Province__c] => Alabama
                    [Exhibitor_Zip_Code__c] => 35243
                    [Exhibitor_Country__c] => United States
                    [Exhibitor_Address__c] => 
                    [Exhibitor_Website__c] => https://www.southerncompany.com/
                    [Exhibitor_Phone__c] => 
                    [Primary_Contact__c] => 0033b00002SooekAAB
                    [Primary_Contact__r] => stdClass Object
                        (
                            [attributes] => stdClass Object
                                (
                                    [type] => Contact
                                    [url] => /services/data/v41.0/sobjects/Contact/0033b00002SooekAAB
                                )

                            [FirstName] => Nick
                            [LastName] => Plombon
                            [Email] => nplombon@southernco.com
                            [Alternate_Email__c] => 
                            [RecordTypeId] => 01280000000AlT3AAK
                        )

                    [Sponsorship_Type__c] => Host Utility Sponsor
                    [Opportunity_Type__c] => Sponsorship
                    [CombinedAttachments] => stdClass Object
                        (
                            [totalSize] => 1
                            [done] => 1
                            [records] => Array
                                (
                                    [0] => stdClass Object
                                        (
                                            [attributes] => stdClass Object
                                                (
                                                    [type] => CombinedAttachment
                                                    [url] => /services/data/v41.0/sobjects/CombinedAttachment/0693b0000077XHkAAM
                                                )

                                            [Id] => 0693b0000077XHkAAM
                                            [Title] => Southern
                                            [FileType] => PNG
                                            [FileExtension] => png
                                            [ContentSize] => 17565
                                            [RecordType] => File
                                        )

                                )

                        )

                    [OpportunityContactRoles] => 
                )

            [13] => stdClass Object
                (
                    [attributes] => stdClass Object
                        (
                            [type] => Opportunity
                            [url] => /services/data/v41.0/sobjects/Opportunity/006C000001CcUgYIAV
                        )

                    [Account] => stdClass Object
                        (
                            [attributes] => stdClass Object
                                (
                                    [type] => Account
                                    [url] => /services/data/v41.0/sobjects/Account/001C0000011ZdsVIAS
                                )

                            [Name] => Systran Technical Training Services
                        )

                    [Booth_Number__c] => 
                    [Exhibitor_Company_Name__c] => Systran Technical Training Services
                    [Exhibitor_Description__c] => Systran delivers innovative workforce development solutions to meet the energy industry's competency needs. Our solutions incorporate Immersive VR, AR, Process Simulation and real-time interactive procedure execution tools as an integrated solution.
                    [Exhibitor_Street__c] => 12621 Featherwood
Suite 290
TEXAS
                    [Exhibitor_City__c] => Houston
                    [Exhibitor_State_Province__c] => TX
                    [Exhibitor_Zip_Code__c] => 77036
                    [Exhibitor_Country__c] => USA
                    [Exhibitor_Address__c] => 
                    [Exhibitor_Website__c] => www.systraninc.com
                    [Exhibitor_Phone__c] => +1.281.480.8004
                    [Primary_Contact__c] => 003C000001h9mHvIAI
                    [Primary_Contact__r] => stdClass Object
                        (
                            [attributes] => stdClass Object
                                (
                                    [type] => Contact
                                    [url] => /services/data/v41.0/sobjects/Contact/003C000001h9mHvIAI
                                )

                            [FirstName] => David
                            [LastName] => Hirsch
                            [Email] => david_hirsch@systraninc.com
                            [Alternate_Email__c] => 
                            [RecordTypeId] => 01280000000AlT3AAK
                        )

                    [Sponsorship_Type__c] => 
                    [Opportunity_Type__c] => Exhibitor
                    [CombinedAttachments] => 
                    [OpportunityContactRoles] => 
                )

            [14] => stdClass Object
                (
                    [attributes] => stdClass Object
                        (
                            [type] => Opportunity
                            [url] => /services/data/v41.0/sobjects/Opportunity/006C000001CcTv3IAF
                        )

                    [Account] => stdClass Object
                        (
                            [attributes] => stdClass Object
                                (
                                    [type] => Account
                                    [url] => /services/data/v41.0/sobjects/Account/001C000001h3FJCIA2
                                )

                            [Name] => TrendMiner
                        )

                    [Booth_Number__c] => 119
                    [Exhibitor_Company_Name__c] => TrendMiner
                    [Exhibitor_Description__c] => TrendMiner offers advanced self-service analytics solutions to help you analyze, monitor and predict the performance of your operations. With TrendMiner, process and asset experts can uncover insights at all levels of production and improve day-to-day decision-making.
                    [Exhibitor_Street__c] => 3701 Kirby Drive #740
                    [Exhibitor_City__c] => Houston
                    [Exhibitor_State_Province__c] => TX
                    [Exhibitor_Zip_Code__c] => 77098
                    [Exhibitor_Country__c] => USA
                    [Exhibitor_Address__c] => 
                    [Exhibitor_Website__c] => https://www.trendminer.com/
                    [Exhibitor_Phone__c] => (832) 814-6493
                    [Primary_Contact__c] => 003C000002IFbkwIAD
                    [Primary_Contact__r] => stdClass Object
                        (
                            [attributes] => stdClass Object
                                (
                                    [type] => Contact
                                    [url] => /services/data/v41.0/sobjects/Contact/003C000002IFbkwIAD
                                )

                            [FirstName] => Nora
                            [LastName] => Villareal
                            [Email] => nora.villarreal@trendminer.com
                            [Alternate_Email__c] => 
                            [RecordTypeId] => 01280000000AlT3AAK
                        )

                    [Sponsorship_Type__c] => Creative Display Sponsor
                    [Opportunity_Type__c] => Sponsorship
                    [CombinedAttachments] => stdClass Object
                        (
                            [totalSize] => 1
                            [done] => 1
                            [records] => Array
                                (
                                    [0] => stdClass Object
                                        (
                                            [attributes] => stdClass Object
                                                (
                                                    [type] => CombinedAttachment
                                                    [url] => /services/data/v41.0/sobjects/CombinedAttachment/0693b0000077RIeAAM
                                                )

                                            [Id] => 0693b0000077RIeAAM
                                            [Title] => Trendminer
                                            [FileType] => JPG
                                            [FileExtension] => jpg
                                            [ContentSize] => 588247
                                            [RecordType] => File
                                        )

                                )

                        )

                    [OpportunityContactRoles] => 
                )

            [15] => stdClass Object
                (
                    [attributes] => stdClass Object
                        (
                            [type] => Opportunity
                            [url] => /services/data/v41.0/sobjects/Opportunity/006C000001CdT4kIAF
                        )

                    [Account] => stdClass Object
                        (
                            [attributes] => stdClass Object
                                (
                                    [type] => Account
                                    [url] => /services/data/v41.0/sobjects/Account/001C000001lPkuiIAC
                                )

                            [Name] => Uniper Enerlytics
                        )

                    [Booth_Number__c] => 318
                    [Exhibitor_Company_Name__c] => Uniper Enerlytics
                    [Exhibitor_Description__c] => We are Uniper: an international energy company with about 12,000 employees. We combine a balanced portfolio of technologically advanced large-scale assets with outstanding technical and commercial expertise. These assets and capabilities enable us to deliver flexible, bespoke, competitively priced energy products and services with agility, precision and speed.
                    [Exhibitor_Street__c] => 
                    [Exhibitor_City__c] => 
                    [Exhibitor_State_Province__c] => 
                    [Exhibitor_Zip_Code__c] => 
                    [Exhibitor_Country__c] => 
                    [Exhibitor_Address__c] => 
                    [Exhibitor_Website__c] => https://www.uniper.energy/
                    [Exhibitor_Phone__c] => 
                    [Primary_Contact__c] => 003C000002PEg3aIAD
                    [Primary_Contact__r] => stdClass Object
                        (
                            [attributes] => stdClass Object
                                (
                                    [type] => Contact
                                    [url] => /services/data/v41.0/sobjects/Contact/003C000002PEg3aIAD
                                )

                            [FirstName] => Pete
                            [LastName] => Davies
                            [Email] => pete.davies@uniper.energy
                            [Alternate_Email__c] => 
                            [RecordTypeId] => 01280000000AlT3AAK
                        )

                    [Sponsorship_Type__c] => Gold Sponsor
                    [Opportunity_Type__c] => Sponsorship
                    [CombinedAttachments] => stdClass Object
                        (
                            [totalSize] => 1
                            [done] => 1
                            [records] => Array
                                (
                                    [0] => stdClass Object
                                        (
                                            [attributes] => stdClass Object
                                                (
                                                    [type] => CombinedAttachment
                                                    [url] => /services/data/v41.0/sobjects/CombinedAttachment/0693b0000077WalAAE
                                                )

                                            [Id] => 0693b0000077WalAAE
                                            [Title] => Uniper_Logo_RGB
                                            [FileType] => JPG
                                            [FileExtension] => jpg
                                            [ContentSize] => 648378
                                            [RecordType] => File
                                        )

                                )

                        )

                    [OpportunityContactRoles] => 
                )

        )

)

SELECT 
									Account.Name,
									Booth_Number__c,
									Exhibitor_Company_Name__c,
									Exhibitor_Description__c,
									Exhibitor_Street__c,
									Exhibitor_City__c,
									Exhibitor_State_Province__c,
									Exhibitor_Zip_Code__c,
									Exhibitor_Country__c,
									Exhibitor_Address__c,
									Exhibitor_Website__c,
									Exhibitor_Phone__c,
									Primary_Contact__c,
									Primary_Contact__r.FirstName,
									Primary_Contact__r.LastName,
									Primary_Contact__r.Email,
									Primary_Contact__r.Alternate_Email__c,
									Primary_Contact__r.RecordTypeId,
									Sponsorship_Type__c,
									Opportunity_Type__c,
									(SELECT Id, Title, FileType, FileExtension, ContentSize, RecordType
										FROM CombinedAttachments
										WHERE Title LIKE '%jp%g' OR Title LIKE '%gif' OR Title LIKE '%png' OR FileType IN ('JPG','JPEG','jpeg', 'GIF', 'PNG')
										ORDER BY CreatedDate DESC LIMIT 1),
								(SELECT ContactId,
										Role,
											Contact.FirstName,
											Contact.LastName,
											Contact.Email,
											Contact.Alternate_Email__c,
											Contact.Contact_Type__c,
											Contact.RecordTypeId
										FROM OpportunityContactRoles
										WHERE (Contact.Contact_Type__c INCLUDES ('Website Contact') OR Role = 'Website Contact')
										LIMIT 1)
						FROM Opportunity
						WHERE Event__r.Id IN ('a0DC000000y7MiAMAU') AND StageName IN ('Closed Won','Closed Lost') AND Opportunity_Type__c INCLUDES ('Sponsorship','Exhibitor')
						ORDER BY Exhibitor_Company_Name__c, Account.Name
stdClass Object
(
    [totalSize] => 27
    [done] => 1
    [records] => Array
        (
            [0] => stdClass Object
                (
                    [attributes] => stdClass Object
                        (
                            [type] => Opportunity
                            [url] => /services/data/v41.0/sobjects/Opportunity/006C000001B2mhQIAR
                        )

                    [Account] => stdClass Object
                        (
                            [attributes] => stdClass Object
                                (
                                    [type] => Account
                                    [url] => /services/data/v41.0/sobjects/Account/001C000001K1dE6IAJ
                                )

                            [Name] => ABB Inc.
                        )

                    [Booth_Number__c] => 
                    [Exhibitor_Company_Name__c] => ABB Inc.
                    [Exhibitor_Description__c] => We are a leading provider of integrated power and automation solutions with unparalleled experience partnering with the energy industry. We deliver integrated, secure digital solutions to automate and optimize performance.
                    [Exhibitor_Street__c] => 29801 Euclid Ave.
                    [Exhibitor_City__c] => Wickliffe
                    [Exhibitor_State_Province__c] => Ohio
                    [Exhibitor_Zip_Code__c] => 44092
                    [Exhibitor_Country__c] => United States
                    [Exhibitor_Address__c] => 
                    [Exhibitor_Website__c] => 
                    [Exhibitor_Phone__c] => 4405858751
                    [Primary_Contact__c] => 003C000001Chno5IAB
                    [Primary_Contact__r] => stdClass Object
                        (
                            [attributes] => stdClass Object
                                (
                                    [type] => Contact
                                    [url] => /services/data/v41.0/sobjects/Contact/003C000001Chno5IAB
                                )

                            [FirstName] => Teri
                            [LastName] => Lesniak
                            [Email] => teri.lesniak@us.abb.com
                            [Alternate_Email__c] => 
                            [RecordTypeId] => 01280000000AlT3AAK
                        )

                    [Sponsorship_Type__c] => Diamond;Creative Display Sponsor
                    [Opportunity_Type__c] => Sponsorship
                    [CombinedAttachments] => stdClass Object
                        (
                            [totalSize] => 1
                            [done] => 1
                            [records] => Array
                                (
                                    [0] => stdClass Object
                                        (
                                            [attributes] => stdClass Object
                                                (
                                                    [type] => CombinedAttachment
                                                    [url] => /services/data/v41.0/sobjects/CombinedAttachment/00PC000001OAq47MAD
                                                )

                                            [Id] => 00PC000001OAq47MAD
                                            [Title] => ABB_Logo_Print_CMYK.jpg
                                            [FileType] => 
                                            [FileExtension] => 
                                            [ContentSize] => 0
                                            [RecordType] => Attachment
                                        )

                                )

                        )

                    [OpportunityContactRoles] => 
                )

            [1] => stdClass Object
                (
                    [attributes] => stdClass Object
                        (
                            [type] => Opportunity
                            [url] => /services/data/v41.0/sobjects/Opportunity/006C000001Az7VWIAZ
                        )

                    [Account] => stdClass Object
                        (
                            [attributes] => stdClass Object
                                (
                                    [type] => Account
                                    [url] => /services/data/v41.0/sobjects/Account/0018000000dhXHSAA2
                                )

                            [Name] => Aveva
                        )

                    [Booth_Number__c] => 
                    [Exhibitor_Company_Name__c] => Aveva
                    [Exhibitor_Description__c] => AVEVA is a global leader in engineering and industrial software driving digital transformation across the entire asset and operational life cycle of capital-intensive industries.
                    [Exhibitor_Street__c] => 10370 Richmond Avenue, Ste. 450
                    [Exhibitor_City__c] => Houston
                    [Exhibitor_State_Province__c] => TX
                    [Exhibitor_Zip_Code__c] => 77042
                    [Exhibitor_Country__c] => US
                    [Exhibitor_Address__c] => 
                    [Exhibitor_Website__c] => www.Software.schneider-electric.com
                    [Exhibitor_Phone__c] => (919) 637-1979
                    [Primary_Contact__c] => 003C000002EJ4PLIA1
                    [Primary_Contact__r] => stdClass Object
                        (
                            [attributes] => stdClass Object
                                (
                                    [type] => Contact
                                    [url] => /services/data/v41.0/sobjects/Contact/003C000002EJ4PLIA1
                                )

                            [FirstName] => Jarrett
                            [LastName] => Campbell
                            [Email] => jarrett.campbell@schneider-electric.com
                            [Alternate_Email__c] => 
                            [RecordTypeId] => 01280000000AlT3AAK
                        )

                    [Sponsorship_Type__c] => Silver Sponsor;Creative Display Sponsor
                    [Opportunity_Type__c] => Sponsorship
                    [CombinedAttachments] => stdClass Object
                        (
                            [totalSize] => 1
                            [done] => 1
                            [records] => Array
                                (
                                    [0] => stdClass Object
                                        (
                                            [attributes] => stdClass Object
                                                (
                                                    [type] => CombinedAttachment
                                                    [url] => /services/data/v41.0/sobjects/CombinedAttachment/00PC000001L01QZMAZ
                                                )

                                            [Id] => 00PC000001L01QZMAZ
                                            [Title] => AVEVA logo blue RGB.png
                                            [FileType] => 
                                            [FileExtension] => 
                                            [ContentSize] => 0
                                            [RecordType] => Attachment
                                        )

                                )

                        )

                    [OpportunityContactRoles] => 
                )

            [2] => stdClass Object
                (
                    [attributes] => stdClass Object
                        (
                            [type] => Opportunity
                            [url] => /services/data/v41.0/sobjects/Opportunity/006C000001B2UzTIAV
                        )

                    [Account] => stdClass Object
                        (
                            [attributes] => stdClass Object
                                (
                                    [type] => Account
                                    [url] => /services/data/v41.0/sobjects/Account/0018000000P88nmAAB
                                )

                            [Name] => Bentley Systems Incorporated
                        )

                    [Booth_Number__c] => 
                    [Exhibitor_Company_Name__c] => Bentley Systems Incorporated
                    [Exhibitor_Description__c] => Bentley is a global leader dedicated to providing engineers, architects, geospatial professionals, constructors, and owner-operators with comprehensive software solutions for advancing infrastructure.
                    [Exhibitor_Street__c] => Attn Accounts Payable
Second Floor, Block 2, Park Place, Upper Hatch Street
                    [Exhibitor_City__c] => Dublin 2
                    [Exhibitor_State_Province__c] => Dublin
                    [Exhibitor_Zip_Code__c] => 19341
                    [Exhibitor_Country__c] => Ireland
                    [Exhibitor_Address__c] => 
                    [Exhibitor_Website__c] => www.bentley.com
                    [Exhibitor_Phone__c] => 
                    [Primary_Contact__c] => 003C000001rGjB8IAK
                    [Primary_Contact__r] => stdClass Object
                        (
                            [attributes] => stdClass Object
                                (
                                    [type] => Contact
                                    [url] => /services/data/v41.0/sobjects/Contact/003C000001rGjB8IAK
                                )

                            [FirstName] => Maria
                            [LastName] => Fernström
                            [Email] => maria.fernstrom@bentley.com
                            [Alternate_Email__c] => 
                            [RecordTypeId] => 01280000000AlT3AAK
                        )

                    [Sponsorship_Type__c] => Silver Sponsor;Creative Display Sponsor
                    [Opportunity_Type__c] => Sponsorship
                    [CombinedAttachments] => stdClass Object
                        (
                            [totalSize] => 1
                            [done] => 1
                            [records] => Array
                                (
                                    [0] => stdClass Object
                                        (
                                            [attributes] => stdClass Object
                                                (
                                                    [type] => CombinedAttachment
                                                    [url] => /services/data/v41.0/sobjects/CombinedAttachment/069C00000062ncIIAQ
                                                )

                                            [Id] => 069C00000062ncIIAQ
                                            [Title] => BentleyLOGO_4C_complete
                                            [FileType] => JPG
                                            [FileExtension] => jpg
                                            [ContentSize] => 610644
                                            [RecordType] => File
                                        )

                                )

                        )

                    [OpportunityContactRoles] => 
                )

            [3] => stdClass Object
                (
                    [attributes] => stdClass Object
                        (
                            [type] => Opportunity
                            [url] => /services/data/v41.0/sobjects/Opportunity/006C000001CbornIAB
                        )

                    [Account] => stdClass Object
                        (
                            [attributes] => stdClass Object
                                (
                                    [type] => Account
                                    [url] => /services/data/v41.0/sobjects/Account/0018000000P8mKBAAZ
                                )

                            [Name] => Black & Veatch
                        )

                    [Booth_Number__c] => 
                    [Exhibitor_Company_Name__c] => Black & Veatch
                    [Exhibitor_Description__c] => Atonix Digital, a Black & Veatch company, offers products to simplify asset management by putting your data to work – to optimize performance, detect emerging risks, provide an easily justifiable ROI.  
Black & Veatch delivers comprehensive planning, consulting, engineering, construction, program management and combined engineering, procurement and construction solutions that guide our clients' power generation and delivery needs.
                    [Exhibitor_Street__c] => 4600 S. Syracuse Street
                    [Exhibitor_City__c] => Denver
                    [Exhibitor_State_Province__c] => Colorado
                    [Exhibitor_Zip_Code__c] => 66211
                    [Exhibitor_Country__c] => United States
                    [Exhibitor_Address__c] => 
                    [Exhibitor_Website__c] => www.bv.com
                    [Exhibitor_Phone__c] => (913) 458-4685
                    [Primary_Contact__c] => 0038000000rRjSrAAK
                    [Primary_Contact__r] => stdClass Object
                        (
                            [attributes] => stdClass Object
                                (
                                    [type] => Contact
                                    [url] => /services/data/v41.0/sobjects/Contact/0038000000rRjSrAAK
                                )

                            [FirstName] => Carl
                            [LastName] => Petz
                            [Email] => petzcf@bv.com
                            [Alternate_Email__c] => 
                            [RecordTypeId] => 01280000000AlT3AAK
                        )

                    [Sponsorship_Type__c] => Badge Lanyard Sponsor;Creative Display Sponsor
                    [Opportunity_Type__c] => Sponsorship
                    [CombinedAttachments] => stdClass Object
                        (
                            [totalSize] => 1
                            [done] => 1
                            [records] => Array
                                (
                                    [0] => stdClass Object
                                        (
                                            [attributes] => stdClass Object
                                                (
                                                    [type] => CombinedAttachment
                                                    [url] => /services/data/v41.0/sobjects/CombinedAttachment/069C0000006EUNSIA4
                                                )

                                            [Id] => 069C0000006EUNSIA4
                                            [Title] => BV_Atonix Stacked for SF
                                            [FileType] => JPG
                                            [FileExtension] => jpg
                                            [ContentSize] => 26449
                                            [RecordType] => File
                                        )

                                )

                        )

                    [OpportunityContactRoles] => 
                )

            [4] => stdClass Object
                (
                    [attributes] => stdClass Object
                        (
                            [type] => Opportunity
                            [url] => /services/data/v41.0/sobjects/Opportunity/006C000001B0TZGIA3
                        )

                    [Account] => stdClass Object
                        (
                            [attributes] => stdClass Object
                                (
                                    [type] => Account
                                    [url] => /services/data/v41.0/sobjects/Account/0018000000T3oymAAB
                                )

                            [Name] => Duke Energy
                        )

                    [Booth_Number__c] => 
                    [Exhibitor_Company_Name__c] => Duke Energy
                    [Exhibitor_Description__c] => Headquartered in Charlotte, N.C., Duke Energy is one of the largest energy holding companies in the United States, serving approximately 7.5 million customers located in six states in the Southeast and Midwest.
                    [Exhibitor_Street__c] => 4620 First Flight Drive
                    [Exhibitor_City__c] => Charlotte
                    [Exhibitor_State_Province__c] => North Carolina
                    [Exhibitor_Zip_Code__c] => 41001
                    [Exhibitor_Country__c] => United States
                    [Exhibitor_Address__c] => 
                    [Exhibitor_Website__c] => www.duke-energy.com
                    [Exhibitor_Phone__c] => (704) 382-5490
                    [Primary_Contact__c] => 003C0000025vGuGIAU
                    [Primary_Contact__r] => stdClass Object
                        (
                            [attributes] => stdClass Object
                                (
                                    [type] => Contact
                                    [url] => /services/data/v41.0/sobjects/Contact/003C0000025vGuGIAU
                                )

                            [FirstName] => Michael
                            [LastName] => Reid
                            [Email] => michael.reid@duke-energy.com
                            [Alternate_Email__c] => 
                            [RecordTypeId] => 01280000000AlT3AAK
                        )

                    [Sponsorship_Type__c] => Host Utility Sponsor
                    [Opportunity_Type__c] => Sponsorship
                    [CombinedAttachments] => stdClass Object
                        (
                            [totalSize] => 1
                            [done] => 1
                            [records] => Array
                                (
                                    [0] => stdClass Object
                                        (
                                            [attributes] => stdClass Object
                                                (
                                                    [type] => CombinedAttachment
                                                    [url] => /services/data/v41.0/sobjects/CombinedAttachment/00PC000001MYje9MAD
                                                )

                                            [Id] => 00PC000001MYje9MAD
                                            [Title] => Duke-Energy-Logo-4c.jpg
                                            [FileType] => 
                                            [FileExtension] => 
                                            [ContentSize] => 0
                                            [RecordType] => Attachment
                                        )

                                )

                        )

                    [OpportunityContactRoles] => 
                )

            [5] => stdClass Object
                (
                    [attributes] => stdClass Object
                        (
                            [type] => Opportunity
                            [url] => /services/data/v41.0/sobjects/Opportunity/006C000001BsP6rIAF
                        )

                    [Account] => stdClass Object
                        (
                            [attributes] => stdClass Object
                                (
                                    [type] => Account
                                    [url] => /services/data/v41.0/sobjects/Account/0018000000RreB9AAJ
                                )

                            [Name] => Emerson Power & Water Solutions
                        )

                    [Booth_Number__c] => 
                    [Exhibitor_Company_Name__c] => Emerson Power & Water Solutions
                    [Exhibitor_Description__c] => Emerson is a global technology company that works with power producers to improve the operational readiness of their generating assets. In addition to automating/connecting plants with the industry-leading Ovation platform, Emerson's industry experts apply security, simulation, sensing, and advanced controls to improve plant availability.
                    [Exhibitor_Street__c] => 200 Beta Drive
                    [Exhibitor_City__c] => Pittsburgh
                    [Exhibitor_State_Province__c] => Pennsylvania
                    [Exhibitor_Zip_Code__c] => 15238
                    [Exhibitor_Country__c] => United States
                    [Exhibitor_Address__c] => 
                    [Exhibitor_Website__c] => https://www.emerson.com/en-us/industries/automation/power-generation?utm_source=grp_us-web&utm_medium=vtye&utm_content=emrsn-com_pw&utm_campaign=16ggrppw-pw01
                    [Exhibitor_Phone__c] => 4129634197
                    [Primary_Contact__c] => 003C000002C2vKxIAJ
                    [Primary_Contact__r] => stdClass Object
                        (
                            [attributes] => stdClass Object
                                (
                                    [type] => Contact
                                    [url] => /services/data/v41.0/sobjects/Contact/003C000002C2vKxIAJ
                                )

                            [FirstName] => Kathleen
                            [LastName] => Garvey
                            [Email] => kathleen.garvey@emerson.com
                            [Alternate_Email__c] => 
                            [RecordTypeId] => 01280000000AlT3AAK
                        )

                    [Sponsorship_Type__c] => Gold Sponsor;Creative Display Sponsor
                    [Opportunity_Type__c] => Sponsorship
                    [CombinedAttachments] => stdClass Object
                        (
                            [totalSize] => 1
                            [done] => 1
                            [records] => Array
                                (
                                    [0] => stdClass Object
                                        (
                                            [attributes] => stdClass Object
                                                (
                                                    [type] => CombinedAttachment
                                                    [url] => /services/data/v41.0/sobjects/CombinedAttachment/069C00000062nz7IAA
                                                )

                                            [Id] => 069C00000062nz7IAA
                                            [Title] => emerson logo HI-RES
                                            [FileType] => JPG
                                            [FileExtension] => jpg
                                            [ContentSize] => 257377
                                            [RecordType] => File
                                        )

                                )

                        )

                    [OpportunityContactRoles] => 
                )

            [6] => stdClass Object
                (
                    [attributes] => stdClass Object
                        (
                            [type] => Opportunity
                            [url] => /services/data/v41.0/sobjects/Opportunity/006C000001BtRDmIAN
                        )

                    [Account] => stdClass Object
                        (
                            [attributes] => stdClass Object
                                (
                                    [type] => Account
                                    [url] => /services/data/v41.0/sobjects/Account/001C000000zilgpIAA
                                )

                            [Name] => EPRI Electric Power Research Institute
                        )

                    [Booth_Number__c] => 
                    [Exhibitor_Company_Name__c] => EPRI
                    [Exhibitor_Description__c] => An independent, nonprofit organization, the Electric Power Research Institute (EPRI) advances safe, reliable, affordable, and environmentally responsible electricity for society through global collaboration, thought leadership, and science and technology innovation.
                    [Exhibitor_Street__c] => 1300 West WT Harris Blvd
                    [Exhibitor_City__c] => Charlotte
                    [Exhibitor_State_Province__c] => North Carolina
                    [Exhibitor_Zip_Code__c] => 28262
                    [Exhibitor_Country__c] => United States
                    [Exhibitor_Address__c] => 
                    [Exhibitor_Website__c] => www.epri.com
                    [Exhibitor_Phone__c] => 7045952780
                    [Primary_Contact__c] => 003C0000025vGuaIAE
                    [Primary_Contact__r] => stdClass Object
                        (
                            [attributes] => stdClass Object
                                (
                                    [type] => Contact
                                    [url] => /services/data/v41.0/sobjects/Contact/003C0000025vGuaIAE
                                )

                            [FirstName] => Susan
                            [LastName] => Maley
                            [Email] => smaley@epri.com
                            [Alternate_Email__c] => 
                            [RecordTypeId] => 01280000000AlT3AAK
                        )

                    [Sponsorship_Type__c] => Reception;Creative Display Sponsor
                    [Opportunity_Type__c] => Sponsorship
                    [CombinedAttachments] => stdClass Object
                        (
                            [totalSize] => 1
                            [done] => 1
                            [records] => Array
                                (
                                    [0] => stdClass Object
                                        (
                                            [attributes] => stdClass Object
                                                (
                                                    [type] => CombinedAttachment
                                                    [url] => /services/data/v41.0/sobjects/CombinedAttachment/069C00000063SNEIA2
                                                )

                                            [Id] => 069C00000063SNEIA2
                                            [Title] => EPRI logo_RGB_6 x 600
                                            [FileType] => JPG
                                            [FileExtension] => jpg
                                            [ContentSize] => 323434
                                            [RecordType] => File
                                        )

                                )

                        )

                    [OpportunityContactRoles] => 
                )

            [7] => stdClass Object
                (
                    [attributes] => stdClass Object
                        (
                            [type] => Opportunity
                            [url] => /services/data/v41.0/sobjects/Opportunity/006C000001BuDPWIA3
                        )

                    [Account] => stdClass Object
                        (
                            [attributes] => stdClass Object
                                (
                                    [type] => Account
                                    [url] => /services/data/v41.0/sobjects/Account/001C000001lOuPSIA0
                                )

                            [Name] => Fero Labs
                        )

                    [Booth_Number__c] => 314
                    [Exhibitor_Company_Name__c] => Fero Labs
                    [Exhibitor_Description__c] => Fero Labs' white-box machine learning software is used to increase yield, reduce emissions, optimize KPIs and increase production quality of plants by leveraging readily available data.
                    [Exhibitor_Street__c] => 433 Broadway, Suite 207
                    [Exhibitor_City__c] => New York
                    [Exhibitor_State_Province__c] => NY
                    [Exhibitor_Zip_Code__c] => 10013
                    [Exhibitor_Country__c] => USA
                    [Exhibitor_Address__c] => 
                    [Exhibitor_Website__c] => www.ferolabs.com
                    [Exhibitor_Phone__c] => 9176336041
                    [Primary_Contact__c] => 003C000002PDdfFIAT
                    [Primary_Contact__r] => stdClass Object
                        (
                            [attributes] => stdClass Object
                                (
                                    [type] => Contact
                                    [url] => /services/data/v41.0/sobjects/Contact/003C000002PDdfFIAT
                                )

                            [FirstName] => Pamir
                            [LastName] => Ozbay
                            [Email] => pamir@ferolabs.com
                            [Alternate_Email__c] => 
                            [RecordTypeId] => 01280000000AlT3AAK
                        )

                    [Sponsorship_Type__c] => Creative Display Sponsor
                    [Opportunity_Type__c] => Sponsorship
                    [CombinedAttachments] => stdClass Object
                        (
                            [totalSize] => 1
                            [done] => 1
                            [records] => Array
                                (
                                    [0] => stdClass Object
                                        (
                                            [attributes] => stdClass Object
                                                (
                                                    [type] => CombinedAttachment
                                                    [url] => /services/data/v41.0/sobjects/CombinedAttachment/069C00000062nQgIAI
                                                )

                                            [Id] => 069C00000062nQgIAI
                                            [Title] => Fero Labs
                                            [FileType] => JPG
                                            [FileExtension] => jpg
                                            [ContentSize] => 573790
                                            [RecordType] => File
                                        )

                                )

                        )

                    [OpportunityContactRoles] => 
                )

            [8] => stdClass Object
                (
                    [attributes] => stdClass Object
                        (
                            [type] => Opportunity
                            [url] => /services/data/v41.0/sobjects/Opportunity/006C000001BtQxPIAV
                        )

                    [Account] => stdClass Object
                        (
                            [attributes] => stdClass Object
                                (
                                    [type] => Account
                                    [url] => /services/data/v41.0/sobjects/Account/0018000000P8mPcAAJ
                                )

                            [Name] => G P Strategies
                        )

                    [Booth_Number__c] => 
                    [Exhibitor_Company_Name__c] => G P Strategies
                    [Exhibitor_Description__c] => GP Strategies is a global performance improvement solutions provider of sales and technical training, e-learning solutions, management consulting and engineering services. Our solutions improve the effectiveness of organizations by delivering innovative and superior training, consulting and business improvement services, customized to meet the specific needs of our clients.
                    [Exhibitor_Street__c] => 11000 Broken Land Parkway
                    [Exhibitor_City__c] => Columbia
                    [Exhibitor_State_Province__c] => Maryland
                    [Exhibitor_Zip_Code__c] => 14228-2096
                    [Exhibitor_Country__c] => United States
                    [Exhibitor_Address__c] => 
                    [Exhibitor_Website__c] => http://www.gpstrategies.com/countrySelector.aspx
                    [Exhibitor_Phone__c] => (716) 799-1065
                    [Primary_Contact__c] => 003C000001O5Gq7IAF
                    [Primary_Contact__r] => stdClass Object
                        (
                            [attributes] => stdClass Object
                                (
                                    [type] => Contact
                                    [url] => /services/data/v41.0/sobjects/Contact/003C000001O5Gq7IAF
                                )

                            [FirstName] => Laura
                            [LastName] => Baumann
                            [Email] => lbaumann@gpstrategies.com
                            [Alternate_Email__c] => 
                            [RecordTypeId] => 01280000000AlT3AAK
                        )

                    [Sponsorship_Type__c] => 
                    [Opportunity_Type__c] => Sponsorship
                    [CombinedAttachments] => 
                    [OpportunityContactRoles] => 
                )

            [9] => stdClass Object
                (
                    [attributes] => stdClass Object
                        (
                            [type] => Opportunity
                            [url] => /services/data/v41.0/sobjects/Opportunity/006C000001AMKKKIA5
                        )

                    [Account] => stdClass Object
                        (
                            [attributes] => stdClass Object
                                (
                                    [type] => Account
                                    [url] => /services/data/v41.0/sobjects/Account/001C000001jeudMIAQ
                                )

                            [Name] => Gcomm
                        )

                    [Booth_Number__c] => 307
                    [Exhibitor_Company_Name__c] => GCOMM
                    [Exhibitor_Description__c] => GComm is a Tier 1 Global Satellite Communications Company providing equipment and airtime for Voice, Data, E-mail, SMS, & IoT. GComm provides mission critical services to a wide variety of industries including, Utilities, Police/Fire/EMS, DOD/GSA, Nuclear Power Plants, Refineries, & Manufacturing Facilities. We provide Services from "Anywhere to Everywhere- Land, Sea, or Air".
                    [Exhibitor_Street__c] => 1880 S. Dairy Ashford #108
                    [Exhibitor_City__c] => Houston
                    [Exhibitor_State_Province__c] => TX
                    [Exhibitor_Zip_Code__c] => 77077
                    [Exhibitor_Country__c] => USA
                    [Exhibitor_Address__c] => 
                    [Exhibitor_Website__c] => www.g-comm.us
                    [Exhibitor_Phone__c] => (281) 679-6141
                    [Primary_Contact__c] => 003C000002MEqeHIAT
                    [Primary_Contact__r] => stdClass Object
                        (
                            [attributes] => stdClass Object
                                (
                                    [type] => Contact
                                    [url] => /services/data/v41.0/sobjects/Contact/003C000002MEqeHIAT
                                )

                            [FirstName] => Rick
                            [LastName] => Henegar
                            [Email] => rick@g-comm.us
                            [Alternate_Email__c] => 
                            [RecordTypeId] => 01280000000AlT3AAK
                        )

                    [Sponsorship_Type__c] => Creative Display Sponsor
                    [Opportunity_Type__c] => Exhibitor
                    [CombinedAttachments] => stdClass Object
                        (
                            [totalSize] => 1
                            [done] => 1
                            [records] => Array
                                (
                                    [0] => stdClass Object
                                        (
                                            [attributes] => stdClass Object
                                                (
                                                    [type] => CombinedAttachment
                                                    [url] => /services/data/v41.0/sobjects/CombinedAttachment/00PC000001KDVtQMAX
                                                )

                                            [Id] => 00PC000001KDVtQMAX
                                            [Title] => GComm_placeholder.png
                                            [FileType] => 
                                            [FileExtension] => 
                                            [ContentSize] => 0
                                            [RecordType] => Attachment
                                        )

                                )

                        )

                    [OpportunityContactRoles] => 
                )

            [10] => stdClass Object
                (
                    [attributes] => stdClass Object
                        (
                            [type] => Opportunity
                            [url] => /services/data/v41.0/sobjects/Opportunity/006C000001ALvMsIAL
                        )

                    [Account] => stdClass Object
                        (
                            [attributes] => stdClass Object
                                (
                                    [type] => Account
                                    [url] => /services/data/v41.0/sobjects/Account/0018000000P8mL8AAJ
                                )

                            [Name] => Hydro, Inc
                        )

                    [Booth_Number__c] => 308
                    [Exhibitor_Company_Name__c] => Hydro, Inc
                    [Exhibitor_Description__c] => Founded in 1969, Hydro, Inc. is the largest independent pump rebuilder worldwide. Our wireless condition monitoring system and its associated software provides alerts, advanced analysis, and automated reporting helping users to prevent failures.
                    [Exhibitor_Street__c] => 800 Turner Industrial Way
                    [Exhibitor_City__c] => Aston
                    [Exhibitor_State_Province__c] => Pennsylvania
                    [Exhibitor_Zip_Code__c] => 60607
                    [Exhibitor_Country__c] => USA
                    [Exhibitor_Address__c] => 
                    [Exhibitor_Website__c] => http://www.hydroinc.com/
                    [Exhibitor_Phone__c] => 
                    [Primary_Contact__c] => 0038000000gZeKNAA0
                    [Primary_Contact__r] => stdClass Object
                        (
                            [attributes] => stdClass Object
                                (
                                    [type] => Contact
                                    [url] => /services/data/v41.0/sobjects/Contact/0038000000gZeKNAA0
                                )

                            [FirstName] => Lisa
                            [LastName] => Koziol
                            [Email] => lkoziol@hydroinc.com
                            [Alternate_Email__c] => 
                            [RecordTypeId] => 01280000000AlT3AAK
                        )

                    [Sponsorship_Type__c] => Creative Display Sponsor
                    [Opportunity_Type__c] => Exhibitor
                    [CombinedAttachments] => stdClass Object
                        (
                            [totalSize] => 1
                            [done] => 1
                            [records] => Array
                                (
                                    [0] => stdClass Object
                                        (
                                            [attributes] => stdClass Object
                                                (
                                                    [type] => CombinedAttachment
                                                    [url] => /services/data/v41.0/sobjects/CombinedAttachment/00PC000001NS8H9MAL
                                                )

                                            [Id] => 00PC000001NS8H9MAL
                                            [Title] => HYDRO_Logo_Vector_CMYK.png
                                            [FileType] => 
                                            [FileExtension] => 
                                            [ContentSize] => 0
                                            [RecordType] => Attachment
                                        )

                                )

                        )

                    [OpportunityContactRoles] => 
                )

            [11] => stdClass Object
                (
                    [attributes] => stdClass Object
                        (
                            [type] => Opportunity
                            [url] => /services/data/v41.0/sobjects/Opportunity/006C000001CNC58IAH
                        )

                    [Account] => stdClass Object
                        (
                            [attributes] => stdClass Object
                                (
                                    [type] => Account
                                    [url] => /services/data/v41.0/sobjects/Account/0018000000P8mL8AAJ
                                )

                            [Name] => Hydro, Inc
                        )

                    [Booth_Number__c] => 
                    [Exhibitor_Company_Name__c] => Hydro, Inc
                    [Exhibitor_Description__c] => Founded in 1969, Hydro, Inc. is the largest independent pump rebuilder worldwide. Our wireless condition monitoring system and its associated software provides alerts, advanced analysis, and automated reporting helping users to prevent failures.
                    [Exhibitor_Street__c] => 800 Turner Industrial Way
                    [Exhibitor_City__c] => Aston
                    [Exhibitor_State_Province__c] => Pennsylvania
                    [Exhibitor_Zip_Code__c] => 60607
                    [Exhibitor_Country__c] => United States
                    [Exhibitor_Address__c] => 
                    [Exhibitor_Website__c] => http://www.hydroinc.com/
                    [Exhibitor_Phone__c] => 312-334-6343
                    [Primary_Contact__c] => 0038000000gZeKNAA0
                    [Primary_Contact__r] => stdClass Object
                        (
                            [attributes] => stdClass Object
                                (
                                    [type] => Contact
                                    [url] => /services/data/v41.0/sobjects/Contact/0038000000gZeKNAA0
                                )

                            [FirstName] => Lisa
                            [LastName] => Koziol
                            [Email] => lkoziol@hydroinc.com
                            [Alternate_Email__c] => 
                            [RecordTypeId] => 01280000000AlT3AAK
                        )

                    [Sponsorship_Type__c] => 
                    [Opportunity_Type__c] => Sponsorship
                    [CombinedAttachments] => 
                    [OpportunityContactRoles] => 
                )

            [12] => stdClass Object
                (
                    [attributes] => stdClass Object
                        (
                            [type] => Opportunity
                            [url] => /services/data/v41.0/sobjects/Opportunity/006C000001AKdwsIAD
                        )

                    [Account] => stdClass Object
                        (
                            [attributes] => stdClass Object
                                (
                                    [type] => Account
                                    [url] => /services/data/v41.0/sobjects/Account/001C000001gepoMIAQ
                                )

                            [Name] => John Crane
                        )

                    [Booth_Number__c] => TBD
                    [Exhibitor_Company_Name__c] => John Crane
                    [Exhibitor_Description__c] => John Crane is a global leader in rotating equipment solutions, supplying engineered technologies and services to the power generation and process industries. We design and manufacture mechanical seals, couplings, filtration systems and predictive digital monitoring technologies to increase equipment uptime. With a global network of 200 sales and service facilities in over 50 countries, we are always right where you need us.
                    [Exhibitor_Street__c] => 1850-A Beaver Ridge Circle
                    [Exhibitor_City__c] => Norcross
                    [Exhibitor_State_Province__c] => Georgia
                    [Exhibitor_Zip_Code__c] => 
                    [Exhibitor_Country__c] => United States
                    [Exhibitor_Address__c] => 
                    [Exhibitor_Website__c] => 
                    [Exhibitor_Phone__c] => (312) 605-7886
                    [Primary_Contact__c] => 003C000002JKGhUIAX
                    [Primary_Contact__r] => stdClass Object
                        (
                            [attributes] => stdClass Object
                                (
                                    [type] => Contact
                                    [url] => /services/data/v41.0/sobjects/Contact/003C000002JKGhUIAX
                                )

                            [FirstName] => Jolynn
                            [LastName] => Kennedy
                            [Email] => jolynn.kennedy@johncrane.com
                            [Alternate_Email__c] => 
                            [RecordTypeId] => 01280000000AlT3AAK
                        )

                    [Sponsorship_Type__c] => Cell Phone Charging Station;Creative Display Sponsor
                    [Opportunity_Type__c] => Exhibitor
                    [CombinedAttachments] => stdClass Object
                        (
                            [totalSize] => 1
                            [done] => 1
                            [records] => Array
                                (
                                    [0] => stdClass Object
                                        (
                                            [attributes] => stdClass Object
                                                (
                                                    [type] => CombinedAttachment
                                                    [url] => /services/data/v41.0/sobjects/CombinedAttachment/00PC000001Kz77mMAB
                                                )

                                            [Id] => 00PC000001Kz77mMAB
                                            [Title] => John Crane Logo.jpg
                                            [FileType] => 
                                            [FileExtension] => 
                                            [ContentSize] => 0
                                            [RecordType] => Attachment
                                        )

                                )

                        )

                    [OpportunityContactRoles] => 
                )

            [13] => stdClass Object
                (
                    [attributes] => stdClass Object
                        (
                            [type] => Opportunity
                            [url] => /services/data/v41.0/sobjects/Opportunity/006C000001BtO0XIAV
                        )

                    [Account] => stdClass Object
                        (
                            [attributes] => stdClass Object
                                (
                                    [type] => Account
                                    [url] => /services/data/v41.0/sobjects/Account/0018000000dgmfDAAQ
                                )

                            [Name] => Krohne, Inc.
                        )

                    [Booth_Number__c] => 
                    [Exhibitor_Company_Name__c] => Krohne, Inc.
                    [Exhibitor_Description__c] => KROHNE is a technology leader in the world of measuring instruments for the process industries. KROHNE focuses on producing the most innovative, accurate, reliable and cost-effective solutions for its customers.
                    [Exhibitor_Street__c] => 55 Cherry Hill Road
                    [Exhibitor_City__c] => Beverly
                    [Exhibitor_State_Province__c] => MA
                    [Exhibitor_Zip_Code__c] => 01915
                    [Exhibitor_Country__c] => United States of America
                    [Exhibitor_Address__c] => 
                    [Exhibitor_Website__c] => www.krohne.com
                    [Exhibitor_Phone__c] => (800) 356-9464
                    [Primary_Contact__c] => 0038000000r0efYAAQ
                    [Primary_Contact__r] => stdClass Object
                        (
                            [attributes] => stdClass Object
                                (
                                    [type] => Contact
                                    [url] => /services/data/v41.0/sobjects/Contact/0038000000r0efYAAQ
                                )

                            [FirstName] => Joseph
                            [LastName] => Incontri
                            [Email] => j.incontri@krohne.com
                            [Alternate_Email__c] => 
                            [RecordTypeId] => 01280000000AlT3AAK
                        )

                    [Sponsorship_Type__c] => Creative Display Sponsor
                    [Opportunity_Type__c] => Sponsorship
                    [CombinedAttachments] => stdClass Object
                        (
                            [totalSize] => 1
                            [done] => 1
                            [records] => Array
                                (
                                    [0] => stdClass Object
                                        (
                                            [attributes] => stdClass Object
                                                (
                                                    [type] => CombinedAttachment
                                                    [url] => /services/data/v41.0/sobjects/CombinedAttachment/00PC000001OcymOMAR
                                                )

                                            [Id] => 00PC000001OcymOMAR
                                            [Title] => KROHNE_Logo-blue_Claim_RGB_3D (2).jpg
                                            [FileType] => 
                                            [FileExtension] => 
                                            [ContentSize] => 0
                                            [RecordType] => Attachment
                                        )

                                )

                        )

                    [OpportunityContactRoles] => 
                )

            [14] => stdClass Object
                (
                    [attributes] => stdClass Object
                        (
                            [type] => Opportunity
                            [url] => /services/data/v41.0/sobjects/Opportunity/006C000001BueydIAB
                        )

                    [Account] => stdClass Object
                        (
                            [attributes] => stdClass Object
                                (
                                    [type] => Account
                                    [url] => /services/data/v41.0/sobjects/Account/001C000001eWEJlIAO
                                )

                            [Name] => Mobideo
                        )

                    [Booth_Number__c] => 
                    [Exhibitor_Company_Name__c] => Mobideo
                    [Exhibitor_Description__c] => Mobideo's Industrial Workforce Management platform digitalizes complex and collaborative work processes, focused on owner operators in asset intensive industries to enable managers to gain real-time visibility and dramatically improve manageability.
                    [Exhibitor_Street__c] => 
                    [Exhibitor_City__c] => 
                    [Exhibitor_State_Province__c] => 
                    [Exhibitor_Zip_Code__c] => 
                    [Exhibitor_Country__c] => 
                    [Exhibitor_Address__c] => 
                    [Exhibitor_Website__c] => 
                    [Exhibitor_Phone__c] => (713) 588-4410
                    [Primary_Contact__c] => 003C000002EIIXtIAP
                    [Primary_Contact__r] => stdClass Object
                        (
                            [attributes] => stdClass Object
                                (
                                    [type] => Contact
                                    [url] => /services/data/v41.0/sobjects/Contact/003C000002EIIXtIAP
                                )

                            [FirstName] => Whitney
                            [LastName] => Flora
                            [Email] => whitney.flora@mobideo.com
                            [Alternate_Email__c] => 
                            [RecordTypeId] => 01280000000AlT3AAK
                        )

                    [Sponsorship_Type__c] => Gold Sponsor;Creative Display Sponsor
                    [Opportunity_Type__c] => Sponsorship
                    [CombinedAttachments] => stdClass Object
                        (
                            [totalSize] => 1
                            [done] => 1
                            [records] => Array
                                (
                                    [0] => stdClass Object
                                        (
                                            [attributes] => stdClass Object
                                                (
                                                    [type] => CombinedAttachment
                                                    [url] => /services/data/v41.0/sobjects/CombinedAttachment/069C00000062VCqIAM
                                                )

                                            [Id] => 069C00000062VCqIAM
                                            [Title] => Mobideo_logo_2018-jpeg
                                            [FileType] => JPG
                                            [FileExtension] => jpg
                                            [ContentSize] => 89961
                                            [RecordType] => File
                                        )

                                )

                        )

                    [OpportunityContactRoles] => 
                )

            [15] => stdClass Object
                (
                    [attributes] => stdClass Object
                        (
                            [type] => Opportunity
                            [url] => /services/data/v41.0/sobjects/Opportunity/006C000001BsX5aIAF
                        )

                    [Account] => stdClass Object
                        (
                            [attributes] => stdClass Object
                                (
                                    [type] => Account
                                    [url] => /services/data/v41.0/sobjects/Account/001C000001XkXBtIAN
                                )

                            [Name] => Nalco Water, an Ecolab Company
                        )

                    [Booth_Number__c] => 
                    [Exhibitor_Company_Name__c] => Nalco, an Ecolab Company
                    [Exhibitor_Description__c] => Nalco Water, an Ecolab company, is the leading global provider of water management solutions. We help power and chemical producers worldwide, reduce water usage through innovative technologies, 3D TRASARTM, OMNITM and PURATETM, that optimize water use, drive plant efficiencies, productivity and reduce total costs.
                    [Exhibitor_Street__c] => 1601 West Diehl Road
                    [Exhibitor_City__c] => Naperville
                    [Exhibitor_State_Province__c] => Illinois
                    [Exhibitor_Zip_Code__c] => 60563
                    [Exhibitor_Country__c] => United States
                    [Exhibitor_Address__c] => 
                    [Exhibitor_Website__c] => www.nalco.com
                    [Exhibitor_Phone__c] => 6303051000
                    [Primary_Contact__c] => 003C000002MUk7jIAD
                    [Primary_Contact__r] => stdClass Object
                        (
                            [attributes] => stdClass Object
                                (
                                    [type] => Contact
                                    [url] => /services/data/v41.0/sobjects/Contact/003C000002MUk7jIAD
                                )

                            [FirstName] => Lani
                            [LastName] => Ernst
                            [Email] => lani.ernst@ecolab.com
                            [Alternate_Email__c] => 
                            [RecordTypeId] => 01280000000AlT3AAK
                        )

                    [Sponsorship_Type__c] => Gold Sponsor;Creative Display Sponsor
                    [Opportunity_Type__c] => Sponsorship
                    [CombinedAttachments] => stdClass Object
                        (
                            [totalSize] => 1
                            [done] => 1
                            [records] => Array
                                (
                                    [0] => stdClass Object
                                        (
                                            [attributes] => stdClass Object
                                                (
                                                    [type] => CombinedAttachment
                                                    [url] => /services/data/v41.0/sobjects/CombinedAttachment/069C0000005lpLKIAY
                                                )

                                            [Id] => 069C0000005lpLKIAY
                                            [Title] => Blue_Nalco_Water_Logo_EPS
                                            [FileType] => JPG
                                            [FileExtension] => jpg
                                            [ContentSize] => 613762
                                            [RecordType] => File
                                        )

                                )

                        )

                    [OpportunityContactRoles] => 
                )

            [16] => stdClass Object
                (
                    [attributes] => stdClass Object
                        (
                            [type] => Opportunity
                            [url] => /services/data/v41.0/sobjects/Opportunity/006C000001AMcD8IAL
                        )

                    [Account] => stdClass Object
                        (
                            [attributes] => stdClass Object
                                (
                                    [type] => Account
                                    [url] => /services/data/v41.0/sobjects/Account/0018000000dfcanAAA
                                )

                            [Name] => Pepperl & Fuchs Inc.
                        )

                    [Booth_Number__c] => 
                    [Exhibitor_Company_Name__c] => Pepperl & Fuchs Inc.
                    [Exhibitor_Description__c] => Pepperl+Fuchs is a world leading provider of hazardous location protection products and solutions for the process automation industry. Named as one of the top 50 automation companies, our rugged visualization products, market leading intrinsic safety barriers and proven Bebco purge & pressurization solutions, continue to set the new standard for safety and innovation.
                    [Exhibitor_Street__c] => 1600 Enterprise Parkway
                    [Exhibitor_City__c] => Twinsburg
                    [Exhibitor_State_Province__c] => OH
                    [Exhibitor_Zip_Code__c] => 
                    [Exhibitor_Country__c] => 
                    [Exhibitor_Address__c] => 
                    [Exhibitor_Website__c] => www.pepperl-fuchs.us
                    [Exhibitor_Phone__c] => (330) 425-3555
                    [Primary_Contact__c] => 003C000002MFIPVIA5
                    [Primary_Contact__r] => stdClass Object
                        (
                            [attributes] => stdClass Object
                                (
                                    [type] => Contact
                                    [url] => /services/data/v41.0/sobjects/Contact/003C000002MFIPVIA5
                                )

                            [FirstName] => Austin
                            [LastName] => Click
                            [Email] => aclick@us.pepperl-fuchs.com
                            [Alternate_Email__c] => 
                            [RecordTypeId] => 01280000000AlT3AAK
                        )

                    [Sponsorship_Type__c] => Creative Display Sponsor
                    [Opportunity_Type__c] => Sponsorship
                    [CombinedAttachments] => stdClass Object
                        (
                            [totalSize] => 1
                            [done] => 1
                            [records] => Array
                                (
                                    [0] => stdClass Object
                                        (
                                            [attributes] => stdClass Object
                                                (
                                                    [type] => CombinedAttachment
                                                    [url] => /services/data/v41.0/sobjects/CombinedAttachment/00PC000001KEjaSMAT
                                                )

                                            [Id] => 00PC000001KEjaSMAT
                                            [Title] => PepperlFuchs.jpg
                                            [FileType] => 
                                            [FileExtension] => 
                                            [ContentSize] => 0
                                            [RecordType] => Attachment
                                        )

                                )

                        )

                    [OpportunityContactRoles] => 
                )

            [17] => stdClass Object
                (
                    [attributes] => stdClass Object
                        (
                            [type] => Opportunity
                            [url] => /services/data/v41.0/sobjects/Opportunity/006C000001BtapkIAB
                        )

                    [Account] => stdClass Object
                        (
                            [attributes] => stdClass Object
                                (
                                    [type] => Account
                                    [url] => /services/data/v41.0/sobjects/Account/001C000001lOWzOIAW
                                )

                            [Name] => ProAxion, Inc
                        )

                    [Booth_Number__c] => 
                    [Exhibitor_Company_Name__c] => ProAxion, Inc
                    [Exhibitor_Description__c] => ProAxion, Inc., an innovative startup, designed and developed the TACTIX system, which is unique in how it drastically simplifies the process of measuring, transmitting, and analyzing vibration and temperature data for remote monitoring of rotating machines.
                    [Exhibitor_Street__c] => 
                    [Exhibitor_City__c] => 
                    [Exhibitor_State_Province__c] => 
                    [Exhibitor_Zip_Code__c] => 
                    [Exhibitor_Country__c] => 
                    [Exhibitor_Address__c] => 
                    [Exhibitor_Website__c] => 
                    [Exhibitor_Phone__c] => 9198892493
                    [Primary_Contact__c] => 003C000002PDAX2IAP
                    [Primary_Contact__r] => stdClass Object
                        (
                            [attributes] => stdClass Object
                                (
                                    [type] => Contact
                                    [url] => /services/data/v41.0/sobjects/Contact/003C000002PDAX2IAP
                                )

                            [FirstName] => Sheila
                            [LastName] => Oliva
                            [Email] => soliva@proaxion.io
                            [Alternate_Email__c] => 
                            [RecordTypeId] => 01280000000AlT3AAK
                        )

                    [Sponsorship_Type__c] => Creative Display Sponsor
                    [Opportunity_Type__c] => Sponsorship
                    [CombinedAttachments] => stdClass Object
                        (
                            [totalSize] => 1
                            [done] => 1
                            [records] => Array
                                (
                                    [0] => stdClass Object
                                        (
                                            [attributes] => stdClass Object
                                                (
                                                    [type] => CombinedAttachment
                                                    [url] => /services/data/v41.0/sobjects/CombinedAttachment/069C00000062o5UIAQ
                                                )

                                            [Id] => 069C00000062o5UIAQ
                                            [Title] => ProAxion transparent black
                                            [FileType] => JPG
                                            [FileExtension] => jpg
                                            [ContentSize] => 645122
                                            [RecordType] => File
                                        )

                                )

                        )

                    [OpportunityContactRoles] => 
                )

            [18] => stdClass Object
                (
                    [attributes] => stdClass Object
                        (
                            [type] => Opportunity
                            [url] => /services/data/v41.0/sobjects/Opportunity/006C000001BvMUbIAN
                        )

                    [Account] => stdClass Object
                        (
                            [attributes] => stdClass Object
                                (
                                    [type] => Account
                                    [url] => /services/data/v41.0/sobjects/Account/001C000001mW1oyIAC
                                )

                            [Name] => PsiKick Inc
                        )

                    [Booth_Number__c] => 
                    [Exhibitor_Company_Name__c] => PsiKick Inc
                    [Exhibitor_Description__c] => Leveraging breakthrough circuit technology, PsiKick utilizes miniscule amounts of "harvested energy" to power holistic sensing solutions, resulting in a suite of completely self-sustaining wireless sensors that never require batteries to operate.
                    [Exhibitor_Street__c] => 2348 Walsh Avenue
                    [Exhibitor_City__c] => Santa Clara
                    [Exhibitor_State_Province__c] => CA
                    [Exhibitor_Zip_Code__c] => 95051
                    [Exhibitor_Country__c] => United States
                    [Exhibitor_Address__c] => 
                    [Exhibitor_Website__c] => http://psikick.com
                    [Exhibitor_Phone__c] => (516) 639-7346
                    [Primary_Contact__c] => 003C000002PGkQvIAL
                    [Primary_Contact__r] => stdClass Object
                        (
                            [attributes] => stdClass Object
                                (
                                    [type] => Contact
                                    [url] => /services/data/v41.0/sobjects/Contact/003C000002PGkQvIAL
                                )

                            [FirstName] => Brian
                            [LastName] => Alessi
                            [Email] => brian@psikick.com
                            [Alternate_Email__c] => 
                            [RecordTypeId] => 01280000000AlT3AAK
                        )

                    [Sponsorship_Type__c] => Creative Display Sponsor
                    [Opportunity_Type__c] => Sponsorship
                    [CombinedAttachments] => stdClass Object
                        (
                            [totalSize] => 1
                            [done] => 1
                            [records] => Array
                                (
                                    [0] => stdClass Object
                                        (
                                            [attributes] => stdClass Object
                                                (
                                                    [type] => CombinedAttachment
                                                    [url] => /services/data/v41.0/sobjects/CombinedAttachment/069C0000006ERRHIA4
                                                )

                                            [Id] => 069C0000006ERRHIA4
                                            [Title] => psikick-logo
                                            [FileType] => JPG
                                            [FileExtension] => jpg
                                            [ContentSize] => 42346
                                            [RecordType] => File
                                        )

                                )

                        )

                    [OpportunityContactRoles] => 
                )

            [19] => stdClass Object
                (
                    [attributes] => stdClass Object
                        (
                            [type] => Opportunity
                            [url] => /services/data/v41.0/sobjects/Opportunity/006C000001BvcfGIAR
                        )

                    [Account] => stdClass Object
                        (
                            [attributes] => stdClass Object
                                (
                                    [type] => Account
                                    [url] => /services/data/v41.0/sobjects/Account/001C000001mWKYfIAO
                                )

                            [Name] => SecurityGate
                        )

                    [Booth_Number__c] => 
                    [Exhibitor_Company_Name__c] => SecurityGate
                    [Exhibitor_Description__c] => SecurityGate is a high-growth Houston-based software company disrupting the cyber market by blending industry-specific expertise with digital automation to accelerate cyber risk assessments ten times faster than manual methods.
                    [Exhibitor_Street__c] => 5400 Katy Fwy, Suite 290
                    [Exhibitor_City__c] => Houston
                    [Exhibitor_State_Province__c] => TX
                    [Exhibitor_Zip_Code__c] => 77007
                    [Exhibitor_Country__c] => United States
                    [Exhibitor_Address__c] => 
                    [Exhibitor_Website__c] => www.securitygate.io
                    [Exhibitor_Phone__c] => 713.534.1357
                    [Primary_Contact__c] => 003C000002NBZSSIA5
                    [Primary_Contact__r] => stdClass Object
                        (
                            [attributes] => stdClass Object
                                (
                                    [type] => Contact
                                    [url] => /services/data/v41.0/sobjects/Contact/003C000002NBZSSIA5
                                )

                            [FirstName] => Kathleen
                            [LastName] => Mohn
                            [Email] => kathleen@securitygate.io
                            [Alternate_Email__c] => 
                            [RecordTypeId] => 01280000000AlT3AAK
                        )

                    [Sponsorship_Type__c] => Creative Display Sponsor
                    [Opportunity_Type__c] => Advertising;Sponsorship
                    [CombinedAttachments] => stdClass Object
                        (
                            [totalSize] => 1
                            [done] => 1
                            [records] => Array
                                (
                                    [0] => stdClass Object
                                        (
                                            [attributes] => stdClass Object
                                                (
                                                    [type] => CombinedAttachment
                                                    [url] => /services/data/v41.0/sobjects/CombinedAttachment/069C0000006ELd7IAG
                                                )

                                            [Id] => 069C0000006ELd7IAG
                                            [Title] => Security Gate
                                            [FileType] => JPG
                                            [FileExtension] => jpg
                                            [ContentSize] => 88813
                                            [RecordType] => File
                                        )

                                )

                        )

                    [OpportunityContactRoles] => 
                )

            [20] => stdClass Object
                (
                    [attributes] => stdClass Object
                        (
                            [type] => Opportunity
                            [url] => /services/data/v41.0/sobjects/Opportunity/006C0000019cF45IAE
                        )

                    [Account] => stdClass Object
                        (
                            [attributes] => stdClass Object
                                (
                                    [type] => Account
                                    [url] => /services/data/v41.0/sobjects/Account/001C000001fgc7xIAA
                                )

                            [Name] => Seeq Corporation
                        )

                    [Booth_Number__c] => 100
                    [Exhibitor_Company_Name__c] => Seeq
                    [Exhibitor_Description__c] => Seeq® applications empower engineers, teams, and managers to get more value out of their process data, speeding the time from insight to action and improving production and business outcomes.
                    [Exhibitor_Street__c] => 1301 2nd Ave, Suite 2850
                    [Exhibitor_City__c] => Seattle
                    [Exhibitor_State_Province__c] => Washington
                    [Exhibitor_Zip_Code__c] => 98101
                    [Exhibitor_Country__c] => United States
                    [Exhibitor_Address__c] => 
                    [Exhibitor_Website__c] => www.seeq.com
                    [Exhibitor_Phone__c] => (206) 801-9339
                    [Primary_Contact__c] => 003C000002GtKaqIAF
                    [Primary_Contact__r] => stdClass Object
                        (
                            [attributes] => stdClass Object
                                (
                                    [type] => Contact
                                    [url] => /services/data/v41.0/sobjects/Contact/003C000002GtKaqIAF
                                )

                            [FirstName] => Jennifer
                            [LastName] => Bentzel
                            [Email] => jennifer.bentzel@seeq.com
                            [Alternate_Email__c] => 
                            [RecordTypeId] => 01280000000AlT3AAK
                        )

                    [Sponsorship_Type__c] => Creative Display Sponsor
                    [Opportunity_Type__c] => Advertising;Exhibitor
                    [CombinedAttachments] => stdClass Object
                        (
                            [totalSize] => 1
                            [done] => 1
                            [records] => Array
                                (
                                    [0] => stdClass Object
                                        (
                                            [attributes] => stdClass Object
                                                (
                                                    [type] => CombinedAttachment
                                                    [url] => /services/data/v41.0/sobjects/CombinedAttachment/00PC000001HeB2GMAV
                                                )

                                            [Id] => 00PC000001HeB2GMAV
                                            [Title] => Seeq-Logo-Registered-Color (2).jpg
                                            [FileType] => 
                                            [FileExtension] => 
                                            [ContentSize] => 0
                                            [RecordType] => Attachment
                                        )

                                )

                        )

                    [OpportunityContactRoles] => 
                )

            [21] => stdClass Object
                (
                    [attributes] => stdClass Object
                        (
                            [type] => Opportunity
                            [url] => /services/data/v41.0/sobjects/Opportunity/006C000001BuZXdIAN
                        )

                    [Account] => stdClass Object
                        (
                            [attributes] => stdClass Object
                                (
                                    [type] => Account
                                    [url] => /services/data/v41.0/sobjects/Account/001C000001fgc7xIAA
                                )

                            [Name] => Seeq Corporation
                        )

                    [Booth_Number__c] => Block #6
                    [Exhibitor_Company_Name__c] => Seeq
                    [Exhibitor_Description__c] => Seeq® applications empower engineers, teams, and managers to get more value out of their process data, speeding the time from insight to action and improving production and business outcomes.
                    [Exhibitor_Street__c] => 1301 2nd Ave, Suite 2850
                    [Exhibitor_City__c] => Seattle
                    [Exhibitor_State_Province__c] => Washington
                    [Exhibitor_Zip_Code__c] => 98101
                    [Exhibitor_Country__c] => United States
                    [Exhibitor_Address__c] => 
                    [Exhibitor_Website__c] => www.seeq.com
                    [Exhibitor_Phone__c] => (206) 801-9339
                    [Primary_Contact__c] => 003C000002GtKaqIAF
                    [Primary_Contact__r] => stdClass Object
                        (
                            [attributes] => stdClass Object
                                (
                                    [type] => Contact
                                    [url] => /services/data/v41.0/sobjects/Contact/003C000002GtKaqIAF
                                )

                            [FirstName] => Jennifer
                            [LastName] => Bentzel
                            [Email] => jennifer.bentzel@seeq.com
                            [Alternate_Email__c] => 
                            [RecordTypeId] => 01280000000AlT3AAK
                        )

                    [Sponsorship_Type__c] => 
                    [Opportunity_Type__c] => Sponsorship
                    [CombinedAttachments] => 
                    [OpportunityContactRoles] => 
                )

            [22] => stdClass Object
                (
                    [attributes] => stdClass Object
                        (
                            [type] => Opportunity
                            [url] => /services/data/v41.0/sobjects/Opportunity/006C000001BsFXcIAN
                        )

                    [Account] => stdClass Object
                        (
                            [attributes] => stdClass Object
                                (
                                    [type] => Account
                                    [url] => /services/data/v41.0/sobjects/Account/001C000001D6ROEIA3
                                )

                            [Name] => Siemens
                        )

                    [Booth_Number__c] => 
                    [Exhibitor_Company_Name__c] => Siemens
                    [Exhibitor_Description__c] => Siemens is a global powerhouse focusing on the areas of electrification, automation and digitalization. One of the world's largest producers of energy-efficient technologies, Siemens is a leading supplier of distributed energy solutions.
                    [Exhibitor_Street__c] => 10900 Wayzata Blvd
                    [Exhibitor_City__c] => Minnetonka
                    [Exhibitor_State_Province__c] => Minnesota
                    [Exhibitor_Zip_Code__c] => 28025
                    [Exhibitor_Country__c] => United States
                    [Exhibitor_Address__c] => 
                    [Exhibitor_Website__c] => www.siemens.com/digital-services-energy
                    [Exhibitor_Phone__c] => (704) 551-5116
                    [Primary_Contact__c] => 003C000002EHkNTIA1
                    [Primary_Contact__r] => stdClass Object
                        (
                            [attributes] => stdClass Object
                                (
                                    [type] => Contact
                                    [url] => /services/data/v41.0/sobjects/Contact/003C000002EHkNTIA1
                                )

                            [FirstName] => Meghan
                            [LastName] => Mattson
                            [Email] => meghan.mattson@siemens.com
                            [Alternate_Email__c] => 
                            [RecordTypeId] => 01280000000AlT3AAK
                        )

                    [Sponsorship_Type__c] => Gold Sponsor;Creative Display Sponsor
                    [Opportunity_Type__c] => Sponsorship
                    [CombinedAttachments] => stdClass Object
                        (
                            [totalSize] => 1
                            [done] => 1
                            [records] => Array
                                (
                                    [0] => stdClass Object
                                        (
                                            [attributes] => stdClass Object
                                                (
                                                    [type] => CombinedAttachment
                                                    [url] => /services/data/v41.0/sobjects/CombinedAttachment/00PC000001OApkhMAD
                                                )

                                            [Id] => 00PC000001OApkhMAD
                                            [Title] => sie-logo-claim-petrol-rgb.png
                                            [FileType] => 
                                            [FileExtension] => 
                                            [ContentSize] => 0
                                            [RecordType] => Attachment
                                        )

                                )

                        )

                    [OpportunityContactRoles] => 
                )

            [23] => stdClass Object
                (
                    [attributes] => stdClass Object
                        (
                            [type] => Opportunity
                            [url] => /services/data/v41.0/sobjects/Opportunity/006C000001BtQy8IAF
                        )

                    [Account] => stdClass Object
                        (
                            [attributes] => stdClass Object
                                (
                                    [type] => Account
                                    [url] => /services/data/v41.0/sobjects/Account/001C000001a0PShIAM
                                )

                            [Name] => SparkCognition
                        )

                    [Booth_Number__c] => 
                    [Exhibitor_Company_Name__c] => SparkCognition
                    [Exhibitor_Description__c] => With award-winning machine learning technology, a multinational footprint, and expert teams focused on defense, IIoT, and finance, SparkCognition builds artificial intelligence systems to advance the most important interests of society.
                    [Exhibitor_Street__c] => 4030 W Braker Ln
                    [Exhibitor_City__c] => Austin
                    [Exhibitor_State_Province__c] => Texas
                    [Exhibitor_Zip_Code__c] => 78759
                    [Exhibitor_Country__c] => United States
                    [Exhibitor_Address__c] => 
                    [Exhibitor_Website__c] => 
                    [Exhibitor_Phone__c] => (512) 956-5570
                    [Primary_Contact__c] => 003C000002FK458IAD
                    [Primary_Contact__r] => stdClass Object
                        (
                            [attributes] => stdClass Object
                                (
                                    [type] => Contact
                                    [url] => /services/data/v41.0/sobjects/Contact/003C000002FK458IAD
                                )

                            [FirstName] => Michelle
                            [LastName] => Lundell
                            [Email] => mlundell@sparkcognition.com
                            [Alternate_Email__c] => 
                            [RecordTypeId] => 01280000000AlT3AAK
                        )

                    [Sponsorship_Type__c] => Creative Display Sponsor
                    [Opportunity_Type__c] => Sponsorship
                    [CombinedAttachments] => stdClass Object
                        (
                            [totalSize] => 1
                            [done] => 1
                            [records] => Array
                                (
                                    [0] => stdClass Object
                                        (
                                            [attributes] => stdClass Object
                                                (
                                                    [type] => CombinedAttachment
                                                    [url] => /services/data/v41.0/sobjects/CombinedAttachment/069C0000006GDQ4IAO
                                                )

                                            [Id] => 069C0000006GDQ4IAO
                                            [Title] => SparkCognition_Logo_green
                                            [FileType] => JPG
                                            [FileExtension] => jpg
                                            [ContentSize] => 644159
                                            [RecordType] => File
                                        )

                                )

                        )

                    [OpportunityContactRoles] => 
                )

            [24] => stdClass Object
                (
                    [attributes] => stdClass Object
                        (
                            [type] => Opportunity
                            [url] => /services/data/v41.0/sobjects/Opportunity/006C0000019NGZkIAO
                        )

                    [Account] => stdClass Object
                        (
                            [attributes] => stdClass Object
                                (
                                    [type] => Account
                                    [url] => /services/data/v41.0/sobjects/Account/001C0000011ZdsVIAS
                                )

                            [Name] => Systran Technical Training Services
                        )

                    [Booth_Number__c] => 305
                    [Exhibitor_Company_Name__c] => Systran Technical Training Services
                    [Exhibitor_Description__c] => Systran delivers innovative workforce development solutions to meet the energy industry's competency needs. Our solutions incorporate Immersive VR, AR, Process Simulation and real-time interactive procedure execution tools as an integrated solution.
                    [Exhibitor_Street__c] => 12621 Featherwood
Suite 290
TEXAS
                    [Exhibitor_City__c] => Houston
                    [Exhibitor_State_Province__c] => TX
                    [Exhibitor_Zip_Code__c] => 77036
                    [Exhibitor_Country__c] => USA
                    [Exhibitor_Address__c] => 
                    [Exhibitor_Website__c] => www.systraninc.com
                    [Exhibitor_Phone__c] => +1.281.480.8004
                    [Primary_Contact__c] => 003C000001h9mHvIAI
                    [Primary_Contact__r] => stdClass Object
                        (
                            [attributes] => stdClass Object
                                (
                                    [type] => Contact
                                    [url] => /services/data/v41.0/sobjects/Contact/003C000001h9mHvIAI
                                )

                            [FirstName] => David
                            [LastName] => Hirsch
                            [Email] => david_hirsch@systraninc.com
                            [Alternate_Email__c] => 
                            [RecordTypeId] => 01280000000AlT3AAK
                        )

                    [Sponsorship_Type__c] => Creative Display Sponsor
                    [Opportunity_Type__c] => Exhibitor
                    [CombinedAttachments] => stdClass Object
                        (
                            [totalSize] => 1
                            [done] => 1
                            [records] => Array
                                (
                                    [0] => stdClass Object
                                        (
                                            [attributes] => stdClass Object
                                                (
                                                    [type] => CombinedAttachment
                                                    [url] => /services/data/v41.0/sobjects/CombinedAttachment/00PC000001HeB7VMAV
                                                )

                                            [Id] => 00PC000001HeB7VMAV
                                            [Title] => Systran.png
                                            [FileType] => 
                                            [FileExtension] => 
                                            [ContentSize] => 0
                                            [RecordType] => Attachment
                                        )

                                )

                        )

                    [OpportunityContactRoles] => 
                )

            [25] => stdClass Object
                (
                    [attributes] => stdClass Object
                        (
                            [type] => Opportunity
                            [url] => /services/data/v41.0/sobjects/Opportunity/006C000001B2tpNIAR
                        )

                    [Account] => stdClass Object
                        (
                            [attributes] => stdClass Object
                                (
                                    [type] => Account
                                    [url] => /services/data/v41.0/sobjects/Account/001C000001h3FJCIA2
                                )

                            [Name] => TrendMiner
                        )

                    [Booth_Number__c] => 
                    [Exhibitor_Company_Name__c] => TrendMiner
                    [Exhibitor_Description__c] => TrendMiner offers advanced self-service analytics solutions to help you analyze, monitor and predict the performance of your operations. With TrendMiner, process and asset experts can uncover insights at all levels of production and improve day-to-day decision-making.
                    [Exhibitor_Street__c] => 3701 Kirby Drive #740
                    [Exhibitor_City__c] => Houston
                    [Exhibitor_State_Province__c] => TX
                    [Exhibitor_Zip_Code__c] => 77098
                    [Exhibitor_Country__c] => USA
                    [Exhibitor_Address__c] => 
                    [Exhibitor_Website__c] => 
                    [Exhibitor_Phone__c] => (832) 814-6493
                    [Primary_Contact__c] => 003C000002IFbkwIAD
                    [Primary_Contact__r] => stdClass Object
                        (
                            [attributes] => stdClass Object
                                (
                                    [type] => Contact
                                    [url] => /services/data/v41.0/sobjects/Contact/003C000002IFbkwIAD
                                )

                            [FirstName] => Nora
                            [LastName] => Villareal
                            [Email] => nora.villarreal@trendminer.com
                            [Alternate_Email__c] => 
                            [RecordTypeId] => 01280000000AlT3AAK
                        )

                    [Sponsorship_Type__c] => Creative Display Sponsor
                    [Opportunity_Type__c] => Sponsorship
                    [CombinedAttachments] => stdClass Object
                        (
                            [totalSize] => 1
                            [done] => 1
                            [records] => Array
                                (
                                    [0] => stdClass Object
                                        (
                                            [attributes] => stdClass Object
                                                (
                                                    [type] => CombinedAttachment
                                                    [url] => /services/data/v41.0/sobjects/CombinedAttachment/00PC000001NRqbFMAT
                                                )

                                            [Id] => 00PC000001NRqbFMAT
                                            [Title] => CMYK-1-trendminer-logo-horizontal-fullcolor.jpg
                                            [FileType] => 
                                            [FileExtension] => 
                                            [ContentSize] => 0
                                            [RecordType] => Attachment
                                        )

                                )

                        )

                    [OpportunityContactRoles] => 
                )

            [26] => stdClass Object
                (
                    [attributes] => stdClass Object
                        (
                            [type] => Opportunity
                            [url] => /services/data/v41.0/sobjects/Opportunity/006C000001Cbsc7IAB
                        )

                    [Account] => stdClass Object
                        (
                            [attributes] => stdClass Object
                                (
                                    [type] => Account
                                    [url] => /services/data/v41.0/sobjects/Account/001C000001VNEw6IAH
                                )

                            [Name] => Zequanox By Marrone Bio
                        )

                    [Booth_Number__c] => 
                    [Exhibitor_Company_Name__c] => Zequanox By Marrone Bio
                    [Exhibitor_Description__c] => 
                    [Exhibitor_Street__c] => 
                    [Exhibitor_City__c] => 
                    [Exhibitor_State_Province__c] => 
                    [Exhibitor_Zip_Code__c] => 95618
                    [Exhibitor_Country__c] => USA
                    [Exhibitor_Address__c] => 
                    [Exhibitor_Website__c] => www.marronebioinnovations.com
                    [Exhibitor_Phone__c] => (832) 242-1969
                    [Primary_Contact__c] => 003C000002L5UsWIAV
                    [Primary_Contact__r] => stdClass Object
                        (
                            [attributes] => stdClass Object
                                (
                                    [type] => Contact
                                    [url] => /services/data/v41.0/sobjects/Contact/003C000002L5UsWIAV
                                )

                            [FirstName] => Bridgett
                            [LastName] => Green
                            [Email] => bgreen@accessintel.com
                            [Alternate_Email__c] => 
                            [RecordTypeId] => 01280000000AlT3AAK
                        )

                    [Sponsorship_Type__c] => 
                    [Opportunity_Type__c] => Sponsorship
                    [CombinedAttachments] => 
                    [OpportunityContactRoles] => 
                )

        )

)

2020 Sponsors
2019 Sponsors
Diamond

We are a leading provider of integrated power and automation solutions with unparalleled experience partnering with the energy industry. We deliver integrated, secure digital solutions to automate and optimize performance.
Host Utility
Gold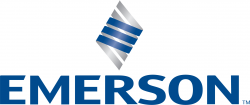 Emerson is a global technology company that works with power producers to improve the operational readiness of their generating assets. In addition to automating/connecting plants with the industry-leading Ovation platform, Emerson's industry experts apply security, simulation, sensing, and advanced controls to improve plant availability.

Mobideo's Industrial Workforce Management platform digitalizes complex and collaborative work processes, focused on owner operators in asset intensive industries to enable managers to gain real-time visibility and dramatically improve manageability.

Nalco Water, an Ecolab company, is the leading global provider of water management solutions. We help power and chemical producers worldwide, reduce water usage through innovative technologies, 3D TRASARTM, OMNITM and PURATETM, that optimize water use, drive plant efficiencies, productivity and reduce total costs.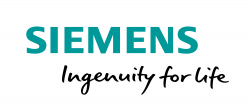 Siemens is a global powerhouse focusing on the areas of electrification, automation and digitalization. One of the world's largest producers of energy-efficient technologies, Siemens is a leading supplier of distributed energy solutions.
Silver

AVEVA is a global leader in engineering and industrial software driving digital transformation across the entire asset and operational life cycle of capital-intensive industries.
Bentley is a global leader dedicated to providing engineers, architects, geospatial professionals, constructors, and owner-operators with comprehensive software solutions for advancing infrastructure.
Cell Phone Charging Station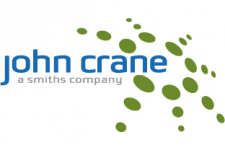 John Crane is a global leader in rotating equipment solutions, supplying engineered technologies and services to the power generation and process industries. We design and manufacture mechanical seals, couplings, filtration systems and predictive digital monitoring technologies to increase equipment uptime. With a global network of 200 sales and service facilities in over 50 countries, we are always right where you need us.
Badge Lanyard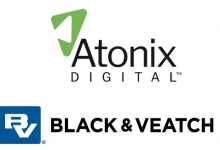 Atonix Digital, a Black & Veatch company, offers products to simplify asset management by putting your data to work – to optimize performance, detect emerging risks, provide an easily justifiable ROI. Black & Veatch delivers comprehensive planning, consulting, engineering, construction, program management and combined engineering, procurement and construction solutions that guide our clients' power generation and delivery needs.
Ready to jump in the game?
Become a sponsor at CPC 2020 to network and connect with major players in the nuclear industry.
Sponsorship Opportunities
---