Sponsorship Information
2021 Sponsorship Opportunities
Exclusive discounts end soon. Reserve your space today!
Connect in Austin (and virtually!) with these exclusive sponsor opportunities.
Diamond
Gold
Silver
Site tour sponsorship 
Game Changer Awards sponsorship
Networking reception 
Product Showcase Sponsor
Video brand package
Lanyard, badge or notebook sponsor
Creative Spaces In Digital Arena
Sponsoring companies are encouraged to bring their latest products and technologies, and to use the turnkey booth footprint to think outside the traditional conference display. Skip the handouts & lean in for a truly technological conference with pre-built, branded booths in 2021.
Tier 1
• 20 ft x 20 ft space includes furniture, 2 monitors, electric and logo in Digital Arena. 
• Premium spot on the show floor on a first come first served basis. One of the 20×20 locations will be included with the Diamond Sponsorship. 
• Two (2) complimentary passes for sponsoring company 
Tier 2
• Space is first come, first served 
• 8 ft x 10 ft space includes furniture, 1 monitor, electric and logo in Digital Arena. 
• Two (2) complimentary passes for sponsoring company 
Tier 3
• Space is first come, first served 
• 8 ft x 6 ft space includes furniture, monitor, electric and logo in Digital Arena. 
• Two (2) complimentary passes for sponsoring company 
Start getting connected now… Talk to your representative today.
Show Director
John W. Rockwell
Cell: 415-216-8911
jrockwell@accessintel.com
District Sales Manager
Terry Davis
Cell: 404-634-5123
tdavis@accessintel.com
CONNECTICUT, DISTRICT OF COLUMBIA, DELAWARE, GEORGIA, MAINE, MARYLAND, MASSACHUSETTS, NEW HAMPSHIRE, NEW JERSEY, NEW YORK, PENNSYLVANIA, RHODE ISLAND, VERMONT, CANADA, LATIN AMERICA
District Sales Manager
Chris Hartnett
713-823-8333
chartnett@accessintel.com
ALASKA, ARIZONA, ARKANSAS, CALIFORNIA, COLORADO, HAWAII, ILLINOIS, INDIANA, IOWA, KANSAS, LOUISIANA, MICHIGAN, MINNESOTA, MISSOURI, NEBRASKA, NEVADA, NEW MEXICO, OKLAHOMA, TEXAS, UTAH, WASHINGTON, WISCONSIN
Europe Sales Manager
Petra Trautes
Cell: +49-172-6606303 | +49-69-58604760
ptrautes@accessintel.com
AUSTRIA, BENELUX, CZECH REPUBLIC, EASTERN EUROPE, GERMANY, SCANDINAVIA, SWITZERLAND, UNITED KINGDOM CHINA, TAIWAN
2021 Sponsors
Gold

Seeq® applications empower engineers, teams, and managers to get more value out of their process data, speeding the time from insight to action and improving production and business outcomes.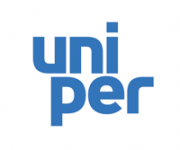 We are Uniper: an international energy company with about 12,000 employees. We combine a balanced portfolio of technologically advanced large-scale assets with outstanding technical and commercial expertise. These assets and capabilities enable us to deliver flexible, bespoke, competitively priced energy products and services with agility, precision and speed.
Creative Display

Pepperl+Fuchs is a world leading provider of hazardous location protection products and solutions for the process automation industry. Named as one of the top 50 automation companies, our rugged visualization products, market leading intrinsic safety barriers and proven Bebco purge & pressurization solutions, continue to set the new standard for safety and innovation.

TrendMiner offers advanced self-service analytics solutions to help you analyze, monitor and predict the performance of your operations. With TrendMiner, process and asset experts can uncover insights at all levels of production and improve day-to-day decision-making.
Additional Sponsors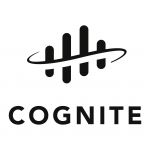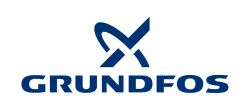 Grundfos is a global leader in water pump technology. We set the standard in terms of innovation, efficiency, and sustainability. Our full-range of pumps and systems for the residential, water utility, commercial buildings, industry and agriculture markets offer efficient, reliable solutions. Grundfos also delivers extensive aftermarket services including commissioning, vibration analysis, predictive monitoring, preventive maintenance, in-shop and on-site repair, upgrades and energy optimization.