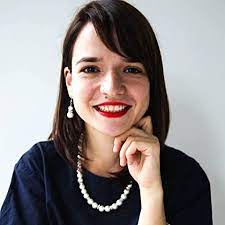 Hear Marta Kondryn talk about the HR challenges that come with implementing and nurturing digitalization
Our keynote presenter, Marta Kondryn, is a people and culture enthusiast who leads people and culture initiatives at global transformation learning platform Mindvalley. Marta brought global movement of DisruptHR to Kuala Lumpur–headquartered MindValley, and her initiative is now functioning as a solid blueprint for human resources leaders worldwide who want to inspire fourth revolution industrial workforces.
Marta will discuss significant barriers to a cultural change that embraces digitalization, and successful strategies—with people at its heart—to implement the solid connectivity needed to link an organization's people, their products, and their projects.
---
Marta Kondryn is an entrepreneur, business owner and author of Amazon 2020 Bestseller HR Atlas. Ms. Kondryn built a sustainable manufacturing business at ShufliaCrafts and gaining valuable business and strategy competencies. She has been the HR Executive with global activity and vast experience in Southeast Asia and Europe as Head of People and Culture at Mindvalley.
She leads a successful career supporting business transformation through people strategies including talent management, remuneration and organizational culture and founded ChangeHR, a mentorship program, dedicated to bring change to HR and organizations around the world.